Page 3 of 5
Peter Malnati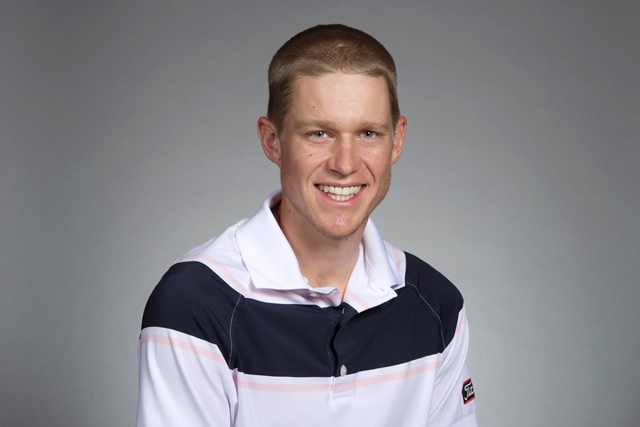 How did you get your start in the game? I have a unique story. I was born in Indiana and moved to a very rural area of Tennessee when I was 13-months-old. One of our neighbors he was an old man—and he wouldn't mind me saying that—and he got my dad into golf a bit. My dad is a great athlete. He was the first person who ever took me to a golf course. That was the first time I ever played. He convinced my dad to join a golf course. When I was 8-years-old, my parents joined the golf course and every day when my dad came home from work, we would go play nine holes. I owe it all my crazy neighbor, John.
The Waste Management Phoenix Open has the reputation for being one of the more fun stops. What are you most looking forward to? I would be lying if I said I wasn't looking forward to the stadium atmosphere on No. 16. I have never experienced anything quite like that. I always thought it was cool that—at baseball games, football—it was cool to be surrounded by thousands of fans and get out there playing a game. Golf is my job, my profession, but I feel like I am just playing a game. I am really excited about it. I am really excited about stepping on the tee at No. 16 for the first time—I don't even care if I get booed.
What is your favorite course? I think Pebble Beach is the most special place. The setting, the scene. It is so special, and I enjoy the view there.
Who is your biggest mentor? As far as people who are playing, some people I have looked up to is Zach Johnson for the way he plays and the success he has had. I think he is really courageous. He uses the tools he has and uses them to the best of his ability. He plays to his strengths. That is something I admire; he doesn't try to be anything he's not. I wouldn't call him a mentor, but I look up to him.
Do you have any rituals prior to games? Every golfer has some superstitions; we are all kind of a crazy bunch. I don't really know of anything I do that is that is odd or eccentric, but I know we all have our little quirks.
Off the course, where can we find you? I'm actually at this point in my career when I just love to practice. It doesn't wear me out. I spend most of my daylight hours at the course. When I am not golfing, I like doing just about anything with my wife, except shopping—I don't like to shop. I like to explore new cities. That doesn't give you much instruction if you're looking for me because I don't know where I'll be. 
What are your goals for 2016? I am motivated to win again and get an invitation to Augusta [for the Masters]. I have some really positive momentum, and it is a Ryder Cup year. It is a lofty goal of mine, but I want to be considered for the Ryder Cup.