Page 1 of 5
Meet five up-and-coming PGA Tour talents (most are celebrating their rookie year!) who you'll see take the course at this month's Waste Management Phoenix Open.
Andrew Loupe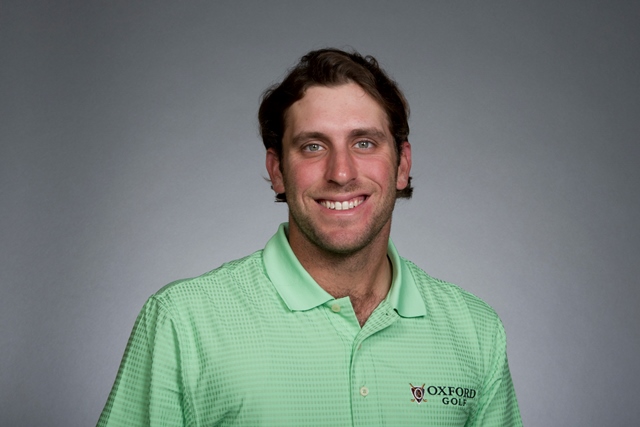 How did you get your start in the game? My parents. Early on, I showed some athleticism, and they put a plastic club in my hand. I would whack a plastic ball around the house. As I grew older, I would use my father's cut-down clubs, and he would take me out to play. Those are my earliest memories, being 5-years-old.
The Waste Management Phoenix Open has the reputation for being one of the more fun stops. What are you most looking forward to? I played it last year. I Monday qualified. I got bad food poisoning right before the tournament. I had a couple of IVs after the first round. But I think it is awesome. There are few tournaments that have massive crowds, and Phoenix is one of them. It is rowdy, and 16 is awesome. It is like playing in a stadium. The louder the better. I think is great.
What is your favorite course? I have to say Pebble Beach. It is so majestic. I don't think I am the only one that would say Pebble. Monterey Country Club is also one of my favorites.
Who is your biggest mentor? Chuck Winstead; he was my college coach. I have known him for a long time. He has a very high golf IQ. He gives me great golf advice, as well as life advice. He is 20 years older than me; it is a perfect age gap. If I ever have a question, he is usually the first person I call.
Do you have any rituals prior to competing? It is getting out of control; I should tone it back a bit. I use a quarter every time, and I mark it on heads every time unless I have an eagle putt and then I will mark it on tails. Sometimes if I can't buy one, I will start marking it on tails.
Off the course, where can we find you? I love to fish. I went the other day, and went out in the marsh in the Gulf of Mexico, south of New Orleans. That is probably my favorite thing to do, if I had several hours to do something. I love sports, especially basketball. I like going to sporting events. I like to play basketball, but I am conservative with ankles and knees.
What are your goals for 2016? I want to be a more consistent golfer. I want to win a golf tournament. I want my preparation to be more consistent. I want to learn from past experiences. I really want to see some improvement.