Page 1 of 3
Television personality and AZfoothills.com columnist Nadine Toren is scouring the area, finding savvy Valley features, bringing readers "on the scene." Every day she'll introduce you to celebrities, athletes, and give you an inside look into local events and hot spots. She'll touch on topical issues, and keep AZ fans posted on all the big talkers around town.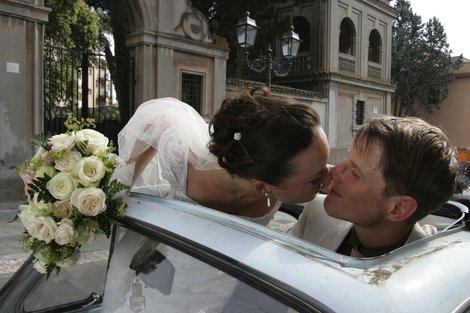 Ok, bear with me; I have a point to my corny story.
When I met my now-boyfriend I felt myself looking at him the same way he was looking at me. We locked eyes, and for a single moment, time stopped, and no one else in the room existed. It was like this unexplainable, awesome cosmic force drawing us together, and I swear, as silly as it sounds, my heart skipped a beat.
What was this intense; yet, comforting feeling that took over my body?
According to recent research at Syracuse University on love and the human brain, it takes someone less than a second to fall in love, so I suppose there is some truth behind love at first sight, but I'm still torn on the whole idea.
How could you instantly love someone you just met, and what is love anyway? Why do we act in rash, almost psychotic ways when we're in love; thinking of that special someone 24/7, feeling a physical, painful withdrawal when not with them, and truly experiencing your heart break when your significant other does something to hurt you, physically or emotionally?
And on the flip-side, the best feeling in the world; a lover's high. You radiate happiness, can't rid that smile off your face, and want to tell the world all about your love story.
Over the past ten years, there's been some fascinating research about what happens to our brain when we fall in love. Whether you choose to believe it, some scientists say that romantic, early-on exciting feeling of passionate love is connected to motivation, and rewards parts of the brain.
"It's more than just a liking, it's really a wanting," said Jennifer Gunsaullus, PhD.
Jennifer Gunsaullus, PhD is a Relationship and Intimacy Counselor who talks sex and love on her free video podcast, "Dr. Jenn's Den." (www.drjennsden.com)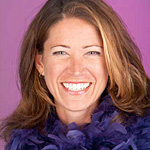 When I met "Dr. Jenn," I was working in San Diego as a reporter, doing a Valentine's Day-related story on how to boost your libido. I walked into her Mission Beach apartment/office, and my eyes couldn't help but glance around at the sex paraphernalia, self-help books, dress-up boas, and red velvet couch that took over her little space.