Page 9 of 10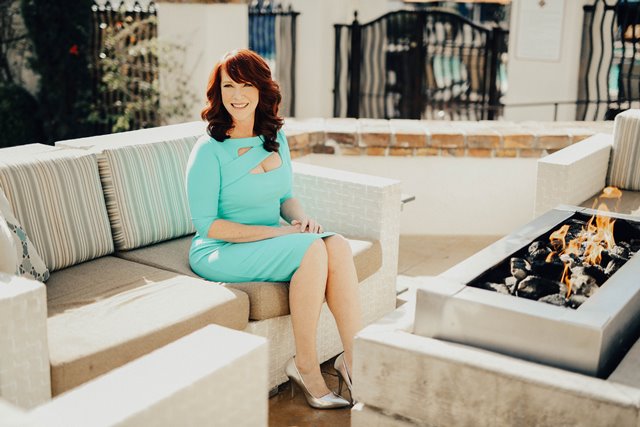 Holly Rose
Nearly eight years ago, Rose was reminded to do a breast self-exam via a Facebook notice. Soon after, at the age of 39, she was diagnosed with breast cancer. After finishing nine months of treatment, Rose founded Don't be a Chump! Check for a Lump! to provide all women the chance at finding breast cancer in the early stages when it is most treatable. Via the Wig Out program, Rose even provides breast cancer patients undergoing chemotherapy treatment with free wigs.
What impact do you hope to have on the Valley? "I hope to impact our Valley far beyond our assistance program that provides free wigs to breast cancer patients and hosts free mammogram events. I hope to make a giant wave in breast cancer prevention education. Women--intelligent women--are often not cognizant of the facts regarding breast cancer, and the majority is unaware of the many tangible ways to lowering one's risk of breast cancer and many other diseases. I want to empower women with this knowledge through our free presentations and magazines and make a call to action to Step Up To Prevention. My mission is to help save another woman, another mother, another wife, sister or friend from breast cancer through early detection. My dream is to motivate women and young girls to actively take steps and make lifestyle choices to lower their risk of breast cancer so they never have to go through this horrifying disease. Education and prevention are vital."
Local Loves:
Restaurant: Salad and Go! The first and only healthy drive-thru in town. It's awesome!
Annual event: Our Don't be a Chump! Check for a Lump! Wig Out Gala. All guests wear wigs, the crazier the better! It's one giant themed costume party for an amazing cause.
Spot to unwind: Yoga Pura, especially Mondays with Rachel.
Hidden gem: The basement of the Rokerij
Place to work up a sweat: Outside! Our weather and mountains are awesome, not to mention our majestic sunsets
Staycation spot: Pointe Hilton Tapatio Cliffs Resort is one mile away from my home, yet I feel like I'm thousands of miles away sitting under the waterfall.
Way to give back: I love to bring a home-cooked meal to someone in need. This was huge to my family when I went through breast cancer. We had meals for weeks at a time, and it made all of the difference in the world that my family could still sit together and have a home-cooked meal.