Page 4 of 10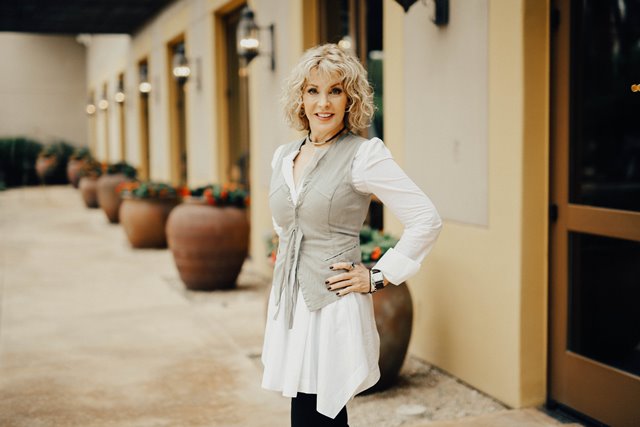 Marlise Karlin
After surviving a traumatic childhood and teenage years, Karlin founded The Simplicity of Stillness, or the SOS Method, which is meditation reinvented—a science-based technique that marries mindfulness and music for peace of mind, clarity and rapid relief from stress. Plus, the mindfulness pioneer's nonprofit, SOS Method Foundation, is dedicated to creating a kinder, more conscious world by offering relief, hope and empowerment to victims of abuse, depression and PTSD.
What impact do you want to have in the Valley? "I have what you might call a colorful past; I went from being a teen runaway on drugs to an award-winning film producer to developing a mindful technique that has empowered people's lives globally. Because of the trauma in my past, and the relief and empowerment I got practicing the SOS Method, I love helping people shift out of pain into newfound hope and courage. I want everyone to realize how extraordinary they are—that's why I've worked with people of all ages and cultures; from stressed-out millennials in the United States to victims of abuse in Africa, from overworked professionals in Asia to wellness-seeking seniors in Europe. By April of this year, people will be able to experience these soothing and uplifting SOS meditations and programs on their mobile phones and tablets. I hope this helps enrich many people's lives throughout the Valley to become happier and healthier."
Local Loves:
Restaurant: North Italia in Kierland Commons. Sitting outside is fabulous!
Annual event: Las Noches de las Luminarias at Desert Botanical Garden
Spot to unwind: My backyard oasis, watching sunsets of Camelback Mountain
Hidden gem: Concerts at Musical Instrument Museum
Place to work up a sweat: Fitness studio at Omni Scottsdale Resort & Spa at Montelucia
Staycation spot: Omni Scottsdale Resort & Spa at Montelucia for great food, spa, swimming and views.
Way to give back: SOS Method Foundation would love to set up partnerships with Valley foundations to help veterans, youth at risk, women's shelters and LGBT groups.