Page 6 of 10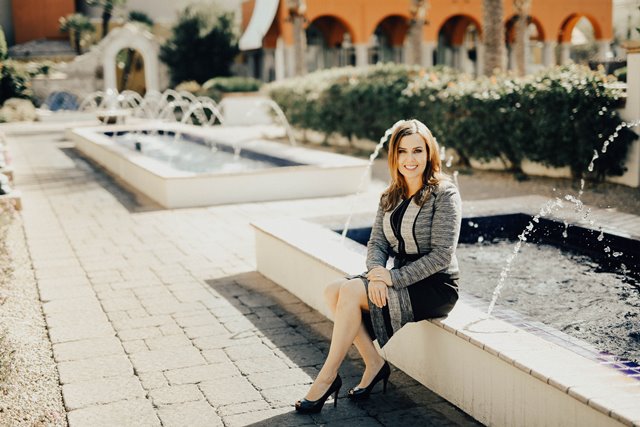 Chrisie Funari
When she was only 18 months old, Funari's daughter Ava was diagnosed with Stage 4 Neuroblastoma. After years of treatment, sweet Ava died at the age of 5. Though her baby girl was gone, Funari's hope was not and she founded Arizona Cancer Foundation for Children in 2013. The mission of the nonprofit is to provide much-needed social, emotional and financial support for families of a loved one with pediatric cancer.
What impact do you hope to have on the Valley? "The pain and heartache of seeing a loved one go through cancer treatment and, in some cases, lose a child is unimaginable for most. In Arizona alone, one child is diagnosed with cancer every day. Arizona Cancer Foundation for Children (ACFC) is a local nonprofit that works toward helping the lives of Valley families impacted by the devastating disease. When we deliver a Sunshine Pack to a patient and monetary support to the family for unforeseen expenses, it brings tears and smiles to everyone involved. It's important for Valley families to understand that they are not alone in this journey. I lost my daughter, Ava, to cancer when she was 5 years old. I felt scared, alone and overwhelmed with bills. ACFC provides emotional and financial support as well as a sense of hope to a scared parent. My mission, and the mission of the foundation, is to inspire others to give back and provide a helping hand to children in our community because they need our help now."
Local Loves:
Restaurant: Hillstone
Annual event: Our annual golf fundraising event, Swing Fore Kids Cancer
Spot to unwind: In my backyard with a glass of wine
Hidden gem: The patio at El Chorro
Place to work up a sweat: The golf course
Staycation spot: Fairmont Scottsdale Princess
Way to give back: Every day in my office I feel the positive impacts of paying it forward. My family and I are also involved in various Valley nonprofits.