Page 1 of 10
From a chef transforming a Phoenix street one mural at a time to a realtor who is passionate about teaching children how to be charitable, the Valley is teeming with women who are making Arizona what it is today. Meet 10 of our favorites who are at the top of their fields and make it a priority to give back and inspire the community that we—and they—call home.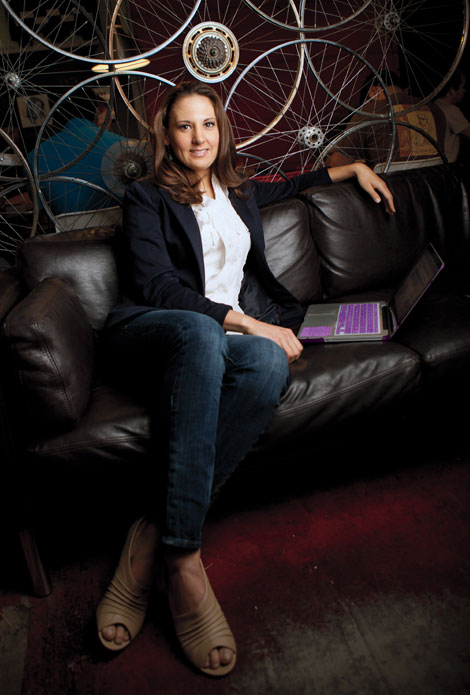 Susan Lacke, Writer
In 2010, former Arizona State University professor, Ahwatukee's Susan Lacke, was invited to blog for a friend's Web site. Soon after, a snowball effect of sorts plotted a new beginning. The now-writer Lacke, who embodies what happens when we choose to take risks, said to herself, "I'll give it one year to see what happens. And if nothing does, well, at least I know." Luckily, things worked out for the better, and she was offered to write a column for fitness-focused outlets like Competitor Magazine, in addition to Triathlete and Women's Running publications.
However, the career change only speaks to part of Lacke's incredible journey. In addition to facing prejudices that go along with being deaf, Lacke has used naysayers as a source for motivation. Once overweight and a smoker, she decided to make the conscious decision to become more active by setting her sights on a 5k—something so many people deemed impossible for her to do. But she did, and she also completed an Ironman Triathlon.
These are the type of actions that make her such an inspiration, noting that the most rewarding part of her job is when she receives notes from readers who she encouraged to become more active and health-conscious. "I'm not trying to convince people to run a 5k or marathon. I'm not here to tell people what I think they should be doing. If they want to go walking for 30 minutes every day, go for it. There's too much negativity and focus around what you can't do." Lacke has shattered ideas of the impossible through positive thinking and action, and she notes the first step as being the hardest.
—Dexter Presley