Page 3 of 10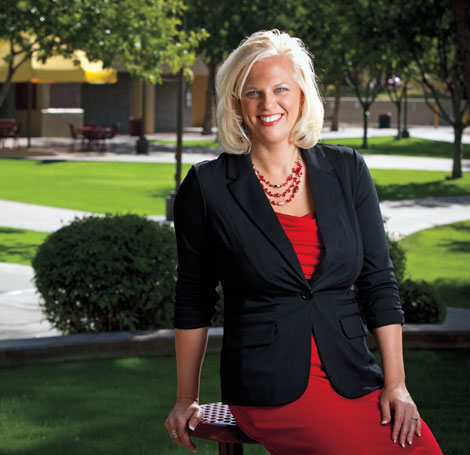 Jessica Pierce, Executive Director of Career Connectors
After 10 years spent at a company that Jessica Pierce loved, learned from and saw herself being a part of until retirement, she, along with 10,000 other employees, were unexpectedly laid off. During this time, she also noticed other family and friends experiencing the same type of hardship and felt compelled to do something.
"When we were figuring out what to do, [I] realized that [I] knew how to write résumés, interview, network and get back to work, but most of our friends had no clue; they had never been in that spot before. So I decided to go to my local church and ask them if I could start a small group to help people write résumés," Pierce says. And from the willingness to support her friends and others came the creation of Career Connectors, in July 2009, which is dedicated to providing tools and resources for professionals going through career transition. The events hosted by the service—which provides help from professional résumé writers, business portraits, interview coaches, social media coaches and more—gives a taste of hope for those needing the possibility and comfort of knowing that things can get better.
Pierce has a dynamic tie with the people who attend Career Connectors events because she has been through her own trials and tribulations—essentially, she had to start over herself. "I've gotten laid off, I was miserable and I didn't know what I was going to do. Because of that, my life has completely changed, and I'm doing what I'm actually supposed to be doing with my life."
—D.P.