Page 17 of 26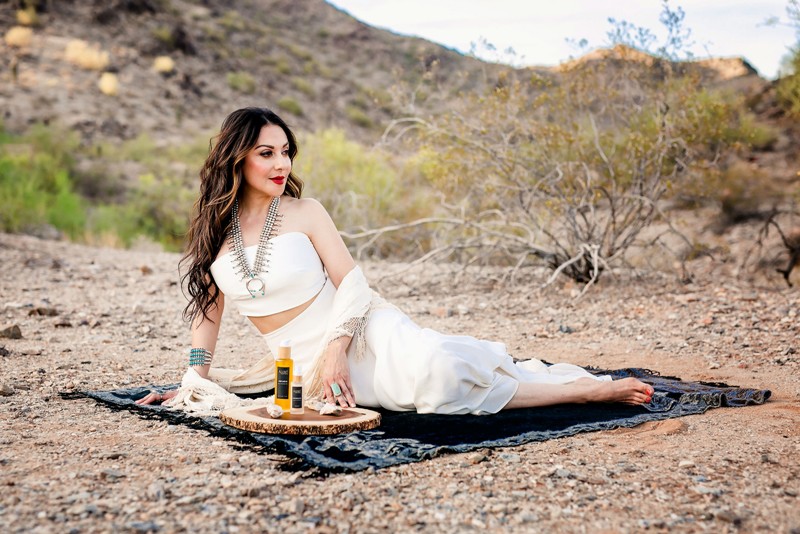 Skin + Aesthetic Medicine: Skincare equals self-care, and these Valley pros are ensuring that locals are being kind to the skin they're in.
Adriana Martinez Campbell
Founder of ALINE Skincare
@aline.skincare
Helping people look and feel their very best is in Adriana Martinez Campbell's DNA. "My grandmother was an herbalist in Chihuahua, Mexico, where she took care of the people in her town with natural remedies," she says. "My grandmother passed down her wisdom and passion for natural ingredients, and this is the beginning of my story." After her own skincare struggle, Martinez Campbell became an aesthetician who specializes in product development of natural and organic ingredients especially for Arizona's dry climate. With her pretty-enough-to-keep-on-the-vanity product line, ALINE SCOTTSDALE (which is available online and soon to be at local retailers), Martinez Campbell aims to help others be the best version of themselves, starting with glowy, nourished skin—which isn't always easy in this desert climate. What's next for Martinez Campbell? "I will be starting a new skincare product to address a need for amputees," she says, noting that her beloved brother is an amputee with severe skin sensitivity issues that she hopes to tackle.