Page 6 of 8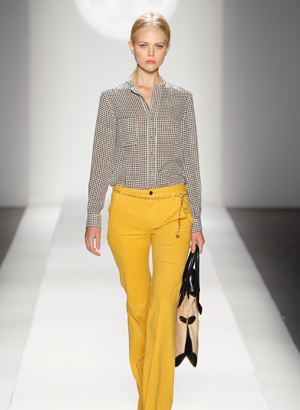 Best Boutique: National or International, Best Handbags & Accessories, Best Shoe Shopping and Most Exciting Store Opening
Tory Burch
More than six years after Tory Burch released her initial shoe design, this unstoppable fashion force has taken the style world by storm. Offering everything from shoes to denim, there is no question why this new store at Scottsdale Fashion Square has stolen the hearts of local style mavens. Easily recognized as one of the most popular brands available for women of any age, Tory Burch's unique accents and functional designs are suitable for everyday or a special night on the town. 480.946.1873, www.toryburch.com.
Best Deal Web Site
DoozyofaDeal.com
Initially started to help people fund-raise more easily, DoozyofaDeal.com has grown to provide businesses and patrons with quality services and products at a discount price. By simply selecting a city and creating an account, online shoppers can make purchases that are economical and philanthropic (the site gives 7.5 percent of each sale back to the community). www.doozyofadeal.com.
Best Vintage or Secondhand Store
High Society Resale Boutique
Thanks to the brilliant minds at High Society Resale Boutique, gently used designer clothing and accessories are available to Valley residents at unbeatable prices. With a dedication to trends and quality products, customers are thrilled with the treasures that await them inside this Scottsdale secondhand store. 480.951.2506, www.highsocietyresale.com.
Best Technology & Gadgets
Microsoft Store
More than two decades after Microsoft became a household name, the computer empire has grown to produce tech-savvy phones, gaming systems, PC's and laptops. The Scottsdale-based store brings all the company's gadgets under one roof, ensuring all your technology needs are met. 480.308.0800, www.microsoftstore.com.