Page 2 of 8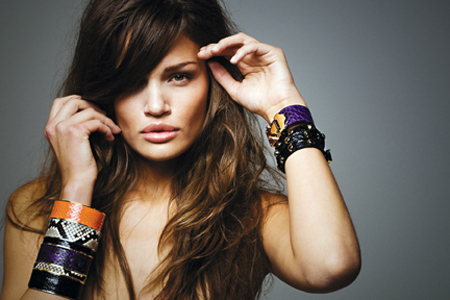 Best Local Jewelry Designer
Gail Carlson of GIGIchic
Gail Carlson's use of sumptuous materials and bold accents sets her apart from the average jewelry designer. The balance of seductive and playful, edgy and wearable in each GIGIchic creation makes Carlson's pieces a must-have for any and every occasion. www.gigichic.com.
Best Annual Fashion Event and Best Fashion Week
Scottsdale Fashion Week
Thanks to Scottsdale Fashion Week, Valley fashionistas now have a go-to destination to learn the season's must-have styles. A three-day show provides patrons with front-row access to unique fashions, live music and a chance to mingle with some of the state's best dressed. www.scottsdalefashionweek.com.
Best Denim
Buckle
Toting must-have jeans, shoes and accessories, Arizonans are delighted with this store's trendy wares. Recognizable names like Lucky Brand and Free People, as well as Buckle's BKE lines, provide shoppers with the chance to find the perfect pair of jeans. www.buckle.com.