Page 8 of 8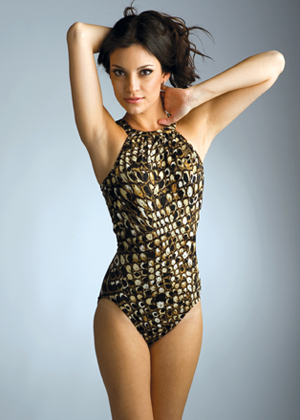 Best Swimwear Shopping
Aqua Beachwear
Whatever your swimwear needs, Aqua Beachwear has everything from yellow polka-dot bikinis to lacey tunic cover-ups. Brands like Juicy Couture and Betsey Johnson keep the store's selection contemporary, while a variety of styles and cuts assure the perfect fit every time. 480.443.8909, www.aquabeachwear.com.
Best Glasses
Paris Optique
In the Valley of the Sun, sunglasses are not only a trendy accessory but also a necessity on scorching summer days. Paris Optique's unrivaled variety of the hottest designer shades are available at any one of the store's five locations. www.parisoptique.com.
Best Place to Hoard Fashion & Accessories for Cheap
H&M
After gaining a cult following overseas and across the nation, H&M has finally found a home in the Valley. Boasting high-quality designs and accessories at wallet-friendly prices, this clothing chain continually keeps customers guessing with evolving styles and partnerships with some of the world's most recognizable fashion houses. www.hm.com/us.
Best Outlets or Discount Shopping Center
Arizona Mills
With some of the hottest styles and coolest prices, Arizona Mills offers name-brand wares for a steal. Featuring outlet stores from Juicy Couture and Nike, shoppers are not only delighted by the dozens of shops but also the daily deals that await. 480.491.7300, www.arizonamills.com.
Best Shopping Center: Outdoors
Westgate City Center
Just a few minutes from University of Phoenix Stadium and the Jobing.com Arena, Westgate City Center entices shoppers and sports fans with delicious food and unrivaled entertainment. Thanks to an array of shops, restaurants and a movie theater, patrons may come for the game but stay for the fun. www.westgatecitycenter.com.