Page 7 of 8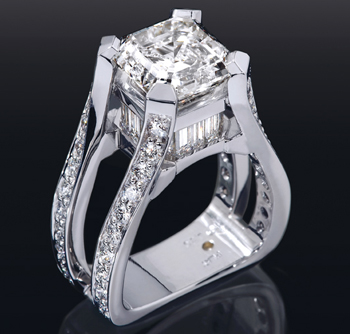 Best Engagement Ring Store and Best Local Watch Selection
Coffin & Trout Fine Jewellers
With an expansive jewelry collection that features some of the finest gems available, Coffin & Trout Fine Jewellers literally sparkles. Thanks to the exquisite service and a dedication to craftsmanship, a gift from this store is the perfect way to celebrate a new love, birthdays or just-because occasions. 480.763.1300, www.coffinandtrout.com.
Best Boutique: Local
Muse Apparel
For five years, Muse Apparel has flaunted its SoHo-inspired vibe and cool, contemporary fashions in Phoenix's historic Central Corridor. 602.749.8880, www.shopatmuse.com.
Best Shopping Center: Indoors
Fiesta Mall
Featuring stores for all members of the family (think Macy's, Forever 21 and more), Mesa's Fiesta Mall, a Westcor shopping center, is the perfect spot to escape the heat and lighten the wallet. 480.610.0842, www.shopfiesta.com.
Best Wedding Dress Shop
Lillian Lottie Couture
Lillian Lottie Couture is a necessary stop for any bride looking to feel like a princess on her big day. In addition to the amazing gowns, which come in nearly every cut, style and fabric, this bridal boutique offers an array of services to make sure every detail is divine. 480.941.6041, www.lillianlottiecouture.com.