Page 2 of 6
Stop 1: Willows Hotel & Spa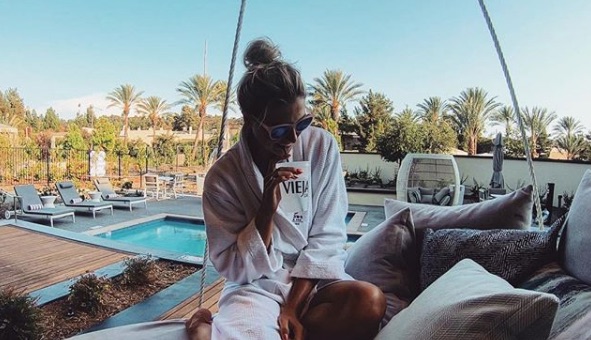 Photo: @viejascasinoandresort
The first stop to make is an unexpected one. Head straight through San Diego and out to the surrounding desert. Just when you start to wonder if you've taken the wrong turn on the Yellow Brick Road, you'll come upon Viejas -- an oasis where all your wildest casino dreams can come true.
But this AAA Four Diamond casino and resort doesn't only offer up world-class gaming in the form of thousands of slot machines, table games, and an off-track betting area. It also serves up stellar steak at its AAA Four Diamond Grove Steakhouse, as well as a luxurious shopping experience, and so much more.
Whether gambling is your thing or not, you'll love life here at Viejas. This is especially true if you're staying at the resort's newest addition -- it's adult-only tower, Willows Hotel & Spa. The tower's 159 VIP suites bring a new sense of luxury to the experience at Viejas that includes the property's luxurious spa facilities.
It would be a shame if the decor of this resort did not come up in conversation. Sleek and sexy, every piece of furniture and every little detail was perfectly placed with great care. From the vibrant turquoise gemstone handles on the bedside tables to the drool-worthy pink chairs at the spa's welcome desk, you'll wish that your home could even come close to someday looking this fabulous.