Page 5 of 5
Sweet Cheeks Baking Co.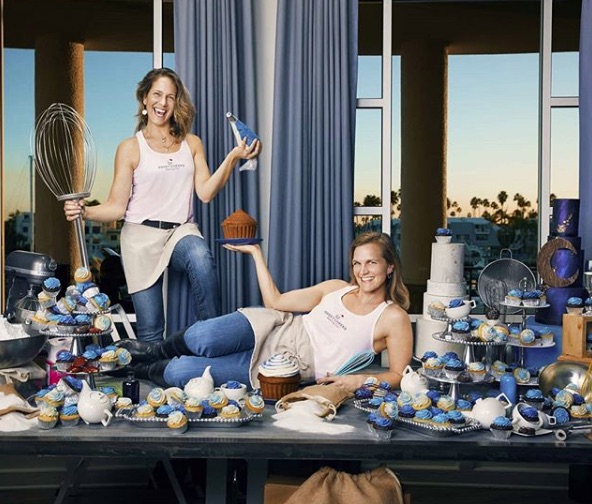 These are definitely not your average cupcakes.
The little bundles of joy that bear the name "Sweet Cheeks Baking Co." come from baking geniuses Donna and Elaine. As winners of Food Network's Cupcake Wars, there is no shred of doubt that these ladies make anything but the most dreamy baked goods.
From local butter to cage-free eggs; from organic field lavender to farmers market berries and beyond, Sweet Cheeks uses local ingredients whenever possible, and always only the highest quality.
We never knew all-natural could taste so good.
In addition to cupcakes, Sweet Cheeks also whips up out-of-this-world cookies, cakes, and gluten-free offerings.
Divulge in your sweetest dessert desires with Sweet Cheek's cupcakes served in the resort's Silver Strand Exchange.
We dare you to have just one.
---
None of the culinary goodness at the resort would be possible without the resort's all-star Executive Chef, Chris Aguirre. His true passion for food is evident in the masterpieces he creates in the kitchen every day for resort guests to enjoy.
But his skill doesn't only impress travelers -- locals come to the resort as well to enjoy his creations.
In fact, locals love the food here so much that it's won numerous awards, including the Award of Excellence from Wine Spectator, Best Food in the City from OpenTable Diner's Choice Awards, Best Restaurant at the Beach from San Diego Reader, and many more.
And Chef Aguirre himself holds the award for Best Chef in Coronado from Coronado Lifestyle magazine.
---
Loews Coronado Bay's Flavor San Diego program provides both travelers and locals the ideal way to experience some of the city's finest flavors. This culinary "tour" will give your tastebuds quite the ride, and give your soul all the feels.
To book your stay at Loews Coronado Bay Resort today and try all these tasty treats yourself, visit here.