Page 3 of 4
Nature

The Arboretum at Flagstaff | Flagstaff
Home to the world's largest ponderosa pine forest and just a two-and-a-half-hour drive north of the Valley, The Arboretum at Flagstaff is not to be missed. Bird watching enthusiasts to your everyday visitors love to enjoy the 2,500 different species of plants and over 100 species of birds. Plus, guests can explore several miles of trails and attend classes and workshops on both gardening and natural history. Admission costs $7 for adults, $3 for ages three to 17 and free for children under three. Included in the price of admission are daily-guided tours of the facility. The tours last one hour and are offered at 11 a.m. and 1 p.m. For those visiting Thursday through Sunday, definitely don't miss the "AZ Wildlife Up Close" tour. For more information, visit thearb.org.
Boyce Thompson Arboretum State Park | Superior
The oldest arboretum and botanical garden in the American Southwest, the Boyce Thompson Arboretum is a 320-acre collection of desert wildlife located at the foot of Picketpost Mountain in Superior, about a one-hour drive east of the Valley. The arboretum includes two miles of walking paths, 3,200 different desert plants, more than 230 species of bird and 72 terrestrial species. It is a great bird watching spot and the beautiful gardens provide an exciting learning environment for kids and adults alike. The Boyce Thompson Arboretum is open daily from 6 a.m. to 3 p.m. during the summer season, and regularly from 8 a.m. to 5 p.m. Admission costs $7.50 for adults, $3 for ages five to 12 and free for children under five. For more information, visit azstateparks.com/Parks/BOTH.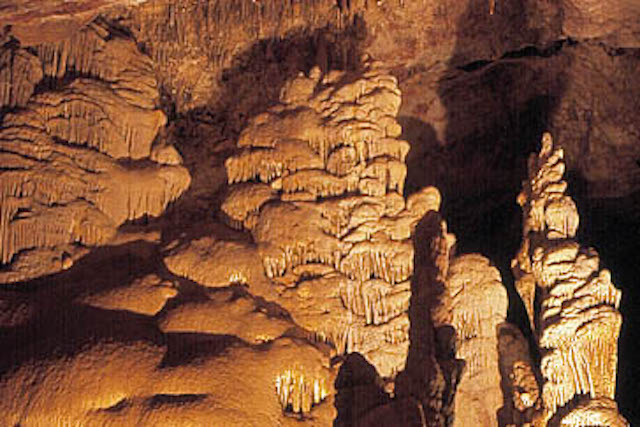 Kartchner Caverns State Park | Benson
After a couple of spelunkers accidently discovered the cave back in 1974, this natural wonder was kept a secret for more than a decade. It was feared that tourists would ruin the living caverns, so developers took great care in slowly opening Kartchner Caverns to tourism. Two-and-a-half hours southeast of the Valley, the state park now features a show cave with 2.4 miles of passages. As you enter the caverns, the warm, moist air will slap you in the face and every now and then you can even hear drops of water splashing into a pool. A paved walkway makes navigation easy, and the grand finale of the Rotunda and Throne Room Tours will stun you. Admission costs $18.95 for adults and $9.95 for children ages seven to 13. For more information, visit azstateparks.com/Parks/KACA.