Page 4 of 4
Kids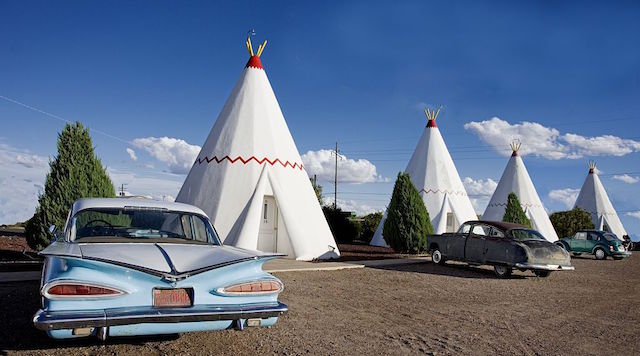 Wigwam Motel | Holbrook
Have you slept in a wigwam lately? When passing through Holbrook, about a three-hour drive from the Valley, the Wigwam Motel is hard to miss. The teepee-style rooms have turned heads on the famed Route 66 for decades. Although the motel closed in 1974 after Interstate 40 bypassed Route 66 and many businesses fell on hard times, it reopened in 1988 and has been an attraction ever since. The Wigwam Motel is now even on the National Register of Historic Places! Vintage cars are parked outside and although they don't exactly keep with the teepee theme, it somehow all works. A museum in the lobby helps complete the experience; it's history, both classic and kitsch, all rolled into one. And as it is sure to remind them of the movie Cars, the kids will love it. Rooms range from $56 to $62. For more information, visit sleepinawigwam.com.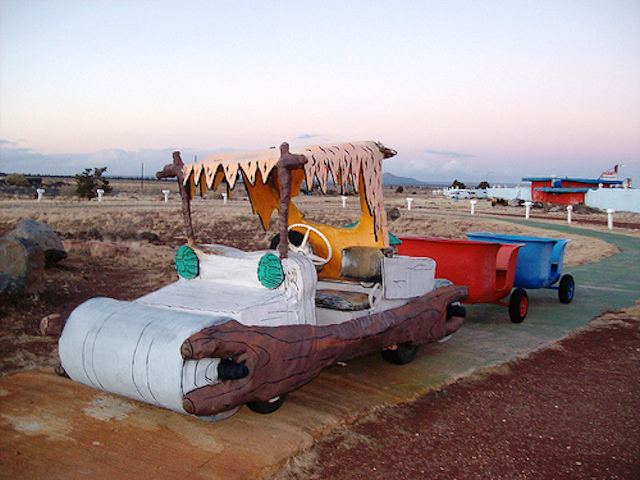 The Flintstones Bedrock City | Williams
The cartoon you loved to watch as a kid comes to life at this theme park and campground just 30 miles from the Grand Canyon. Now even your kids will be shouting, "Yabba-dabba doo!" as prehistoric characters roam freely and you snap their pictures together. Before you leave, the kids will love Fred and Wilma and the rest of the gang just as much as you do. Take a train ride through a smoking volcano, and then slide down the tail of a large brontosaurus just like Fred. In the gift shop, you'll find a plethora of Flintstones T-shirts, stuffed toy dinos and rock candy. Hook up a trailer or pop a tent at the campground to make it a weekend. And don't miss Fred's Diner for a Bronto Burger and slice of Gravelberry pie. Theme-park entrance is $5. For more information, visit bedrockaz.com.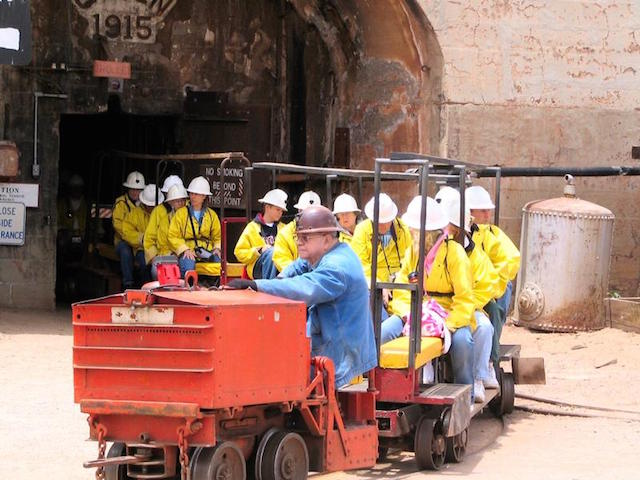 Queen Mine Tours | Bisbee
Don some yellow slickers and lighted hard hats just like miners used to do and ride a lumbering train 1,500 feet into the side of a mountain. Just over three hours southeast of the Valley, the Queen Mine Tours in Bisbee are led by retired Phelps Dodge employees who once worked the mines. Kids will be entranced as they hear firsthand stories about the dangers and drama of working underground and how it was all done. In the darkness, your headlight will pick out remaining veins of copper, gold, turquoise, silver, lead and zinc. Remember to dress warm though, as it is always a cool 47 degrees underground. Tours last about 75 minutes and depart five times a day, seven days a week. Admission costs $13 for adults and $5.50 for kids four to 12, while children three and under are free. For more information, visit queenminetour.com.