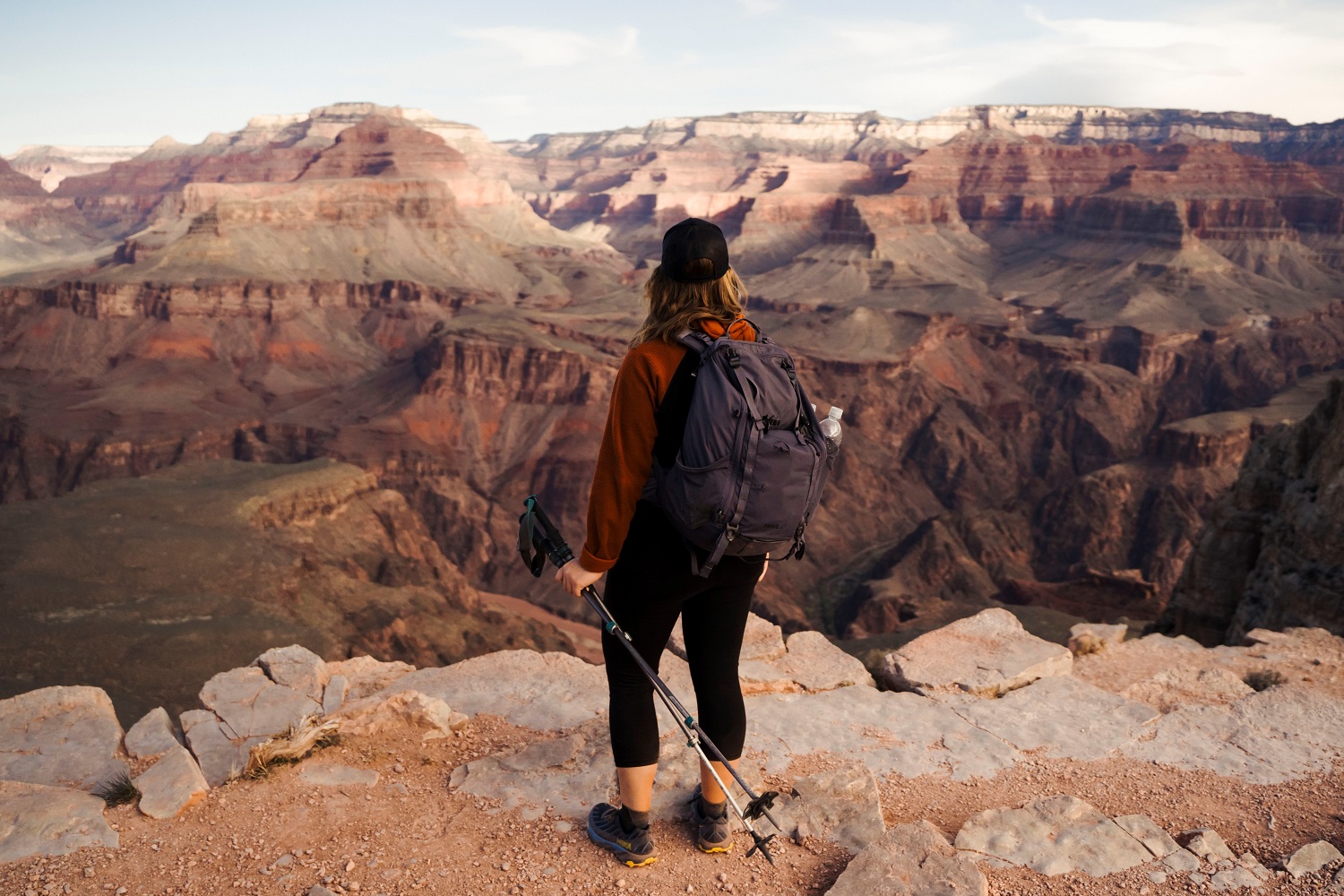 From the summit of Humphrey's Peak to the gorgeous desert views in Monument Valley, Arizona is a hiker's paradise. The state is home to some of the most beautiful trails in the world.
If you want to spend more of the new year exploring the outdoors, here's what you need to know before heading off on your first hike.
Get in Shape
Hiking is a great way to get fit. However, it is best to build your strength up before hitting the trail. Even a beginner level hike can be physically intimidating if you're not accustomed to exercising.
More advanced hikes may require a bit of climbing and strenuous uphill walking. You can get your lungs and muscles ready for the challenge by starting a training program at least 12 weeks before your hike.
A training routine that combines endurance building aerobic exercises like swimming or jogging with short to mid-length hikes is the best way to physically prepare for a multi-day hike. Making gradual progress is key. Start out with shorter training sessions and build up the intensity as you get closer to the hike date.
Know Your Limits
Even after your training, there may still be trails that would be too difficult for you to tackle. While length is also a factor, don't assume a short trail will be easy.
Trails usually have a higher degree of difficulty due to a steep increase in elevation or naturally-occurring obstacles, like streams and rocky terrain. Familiarize yourself with the trail difficulty ranking system and use this as a guide for selecting your route.
Pack Smart
Hikes allow you to be immersed in nature. While this gives you the amazing opportunity to contemplate your existence in pristine surroundings, it also means you won't find any stores should you run out of water or food.
Before starting your hike, take an inventory of the most essential items you will need to bring with you. Carry all of these items in a specially-designed hiking backpack. These sacks include a wide hip belt that distributes the weight evenly and prevents early fatigue.
The most important categories are food, water, and first-aid supplies. Energy bars and trail mixes will give you the fuel you need to power through your hike.
Most outdoor enthusiasts recommend drinking 1 liter of water for every two hours of hiking. You can use this rule of thumb to estimate how much water you will need for your journey. Transporting your water in an insulated flask can keep your beverage ice cold for up to 24 hours, even in the hot sun.
Bandaids, insect repellant, and alcohol wipes are must-haves to deal with any minor emergency you may encounter on the trail.
Bring the Right Gear
The temperature in Arizona can fluctuate quite a bit, especially during the winter months. Wearing thin, breathable layers allows you to easily adapt to temperature changes.
Choosing proper footwear is also important. Hiking boots and trainers are tough and durable. A good pair will keep your feet dry while walking through waterlogged terrain. They will also protect your feet if you come across any sharp rocks, or in some cases, biting snakes.
Some hiking shoes need to be broken in before a long hike, otherwise you will risk blisters. You can avoid this by using your hiking boots during your training period.
If you want a hiking shoe with a bit more style, consider buying a pair of slip resistant shoes for women rather than traditional hiking boots.
Plan for Safety
Hiking is an enjoyable activity that is safe for most people. However, there are still risks. While you can minimize your chances of injury by hiking within your level of experience and fitness, there are some emergencies you just can't plan for.
Some tried and true tips for staying safe on a hike is informing others on your plans and location. If you head to one of Arizona's many state parks, you can let the park rangers know about your plans.
They can give you up-to-date information on hazards to watch out for and how to navigate the trail safely. You should also let your friends and family know where you intend on hiking and what time you plan on returning.
Stay safe on the trail by protecting yourself from the elements. Bring plenty of sunscreen and water during summer hikes. Learn the signs of heat stroke. If anyone starts to appear dehydrated, take a break under the shade as soon as possible.