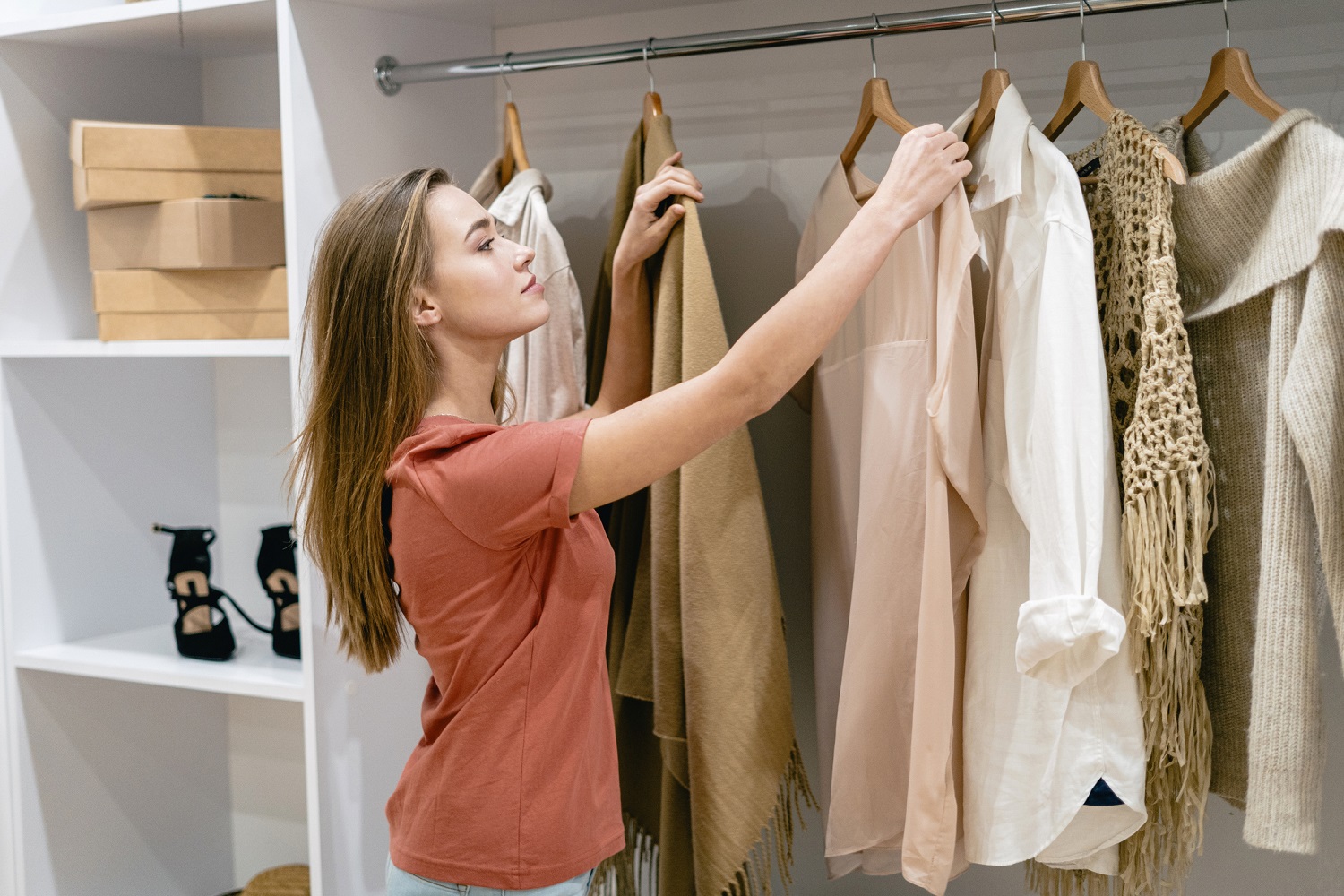 One of the best places to travel inside of the United States is out west, especially Arizona. With Arizona being so close in proximity to California, travelers manage to get the nightlife and atmosphere of Hollywood, yet still avoiding a lot of the hustle and bustle (and the dreaded traffic!) of Los Angeles. If you're planning on making a trip to Phoenix, Arizona, make sure you put your best foot forward in terms of fashion! Be the shining star and mirage in the middle of the desert!
Safety
Due to the recent coronavirus pandemic, fashion has been faced with one massive foe-- masks. N-95 and surgical masks are not the most fashionable, and cloth masks are not always the best protection. When packing for your trip, consider getting some fashionable cloth masks off of Etsy and layering them over top of the medical-grade ones. This is a great way to still get the protection needed to enjoy safe travels while still managing to look fashionable! If you invest in a few solid-colored or slightly patterned masks, you can hand wash them in between uses to ensure that you get the necessary protection and coverage!
Apparel
The worst part of packing is figuring out what clothes you need to bring, especially if you are trying to fit everything into one small suitcase. Before you start to plan your outfits, make sure that you research the temperature and activities that you will be doing. If you are going during the heat of summer when Phoenix is upward of 100 degrees, make sure that you pack lighter garments and stray away from lots of denim or heavy fabrics. If you are traveling during the rainy season, ensure that you pack a fashionable raincoat or umbrella to add to your outfits. No matter what season, pack universal items that can be worn more than one (plain skirts/shorts, basic colored tops, etc.) and re-wear as much as possible. Choose one statement clothing piece per day that you are traveling and pair it with a staple to help minimize the amount of space you are using in your luggage!
Accessories
Accessorizing is what will help make your outfits unique, which is a great thing due to how compact most accessories are. When packing for Phoenix, consider bringing along a wide-brimmed hat and a pair of fashionable sunglasses to help you avoid the harsh glare of the sun. Pack lots of statement jewelry pieces, including large earrings and bracelets, and layered necklaces. Pack belts and a handbag or two to help make all of your outfits unique. You can even pack light scarves in materials like organza or silk to be worn as either a headband or a scarf. Utilizing accessories will help your basic wardrobe pop and be stand-out on your vacation in Phoenix!
In addition to accessories, make sure that you bring along your makeup to bring your look to another level. Light makeup is perfect for Phoenix, so use this as an opportunity to play with lots of eye-shadow and cream make-ups. The night, however, is a different story. If you plan on being part of the nightlife on your stay in Phoenix, be sure to set yourselves apart from others by doing a dark smokey eye or bright lip. Use the nightlife as an opportunity to use dark colors and sparkles!
Footwear
Packing shoes can be one of the more difficult things to pack when traveling anywhere, let alone out to the desert. When packing shoes, be sure to bring along plain sandals and espadrilles that you can wear with almost every outfit. Light shoes such as these are great to stow away in your suitcase since they pack up lightly. If you plan on doing any walking or hiking in the nearby desert, bring along a pair of tennis shoes for ultimate comfort. When packing for days out on the town, consider investing in some designer boots. Phoenix is the perfect place to wear western-inspired booties or even cowgirl boots if you're looking to be bold!
Overall, when packing for your trip to Phoenix, Arizona, make sure that you research the temperature as well as the activities that you will be doing to ensure maximum comfort and fashionability!