Page 1 of 2
Does designing your home have you confused? Elements of Design's Owner & Lead Interior Designer Lina Quintero answers your questions each month.
Question: My entryway has me stumped! It is small and dark. Is there anything I can do to create a welcoming environment?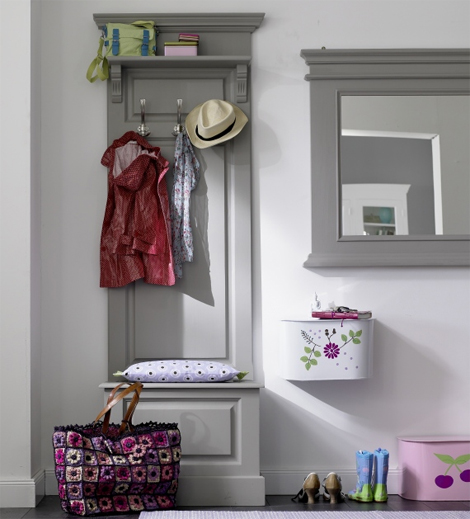 Neglecting the interior design of an entryway is analogous to going on a date and making a bad first impression. The entryway is the first space that guests view and it sets the tone as they proceed into the rest of the home.
Consider incorporating a mirror in the entryway. Adding a mirror will instantly increase the perceived size of the space and make the area feel much larger. A mirror will also reflect light and brighten the area.
When selecting a console or table for the entryway, be sure to measure the path of the door swing to confirm clearance without intrusion. Without taking up any space on the console table, wall sconces are great options for infusing subtle decorative lighting and initiating a formal mood.
By keeping fresh flowers in a vase on the console, you can add a pop of color in an organic fashion. The flowers will also extend the outdoors into the interior space and they will offer an inviting fresh scent to the home.
Question: I love wallpaper but I am worried about the expense. Are there any options for me?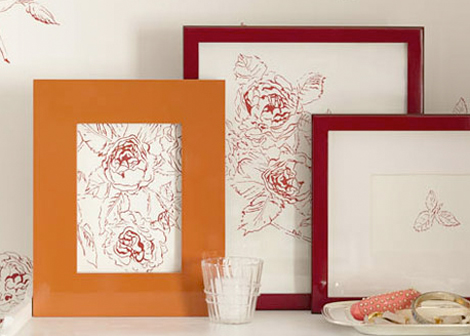 In the last few years, wallpaper has come a long way from the mass produced, one dimensional, boring wallpaper that was often found in homes dating from the 1930's thru the 1970's. Wallpaper of the modern era is fun, decorative, and full of rich colors and textures. Companies like Phillip Jeffries and Arte offer seemingly endless options of wallpaper that range in price and style.
Framing is an excellent cost effective technique that can be achieved with modern wallpaper. By combining several jazzy wallpaper cuttings and framing them, it is possible to create a fabulously unique piece of wallpaper art. The best part is about framing with wallpaper is that you are not forced into committing to a single option. In addition to creating artwork, you can utilize wallpaper as an inexpensive faux headboard option above a bed that is against a wall.
Question: I am so tired of the same colors that I see in nurseries. What are some other stylish color schemes that don't include pink, blue, and chocolate brown?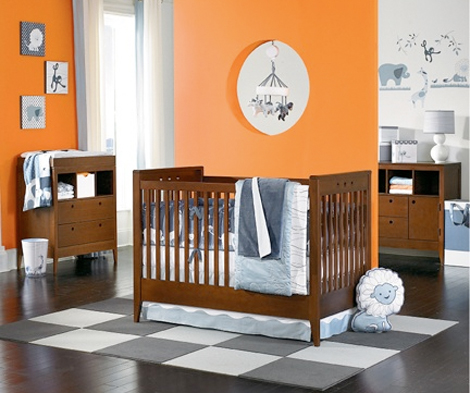 As long as a color is used strategically, there is no right or wrong color for a nursery. However, I do recommend staying away from gimmicky color schemes, fabrics, and wall coverings that specifically classify the room as a nursery. Adding a splash of white to any base color will help to lighten the intensity of the color and soften the overall design scheme.
A well thought-out, timeless color scheme that uses gray as a neutral and adds accent colors such as yellow, orange, or icy blue is far more interesting than the typical pinks, blues, and chocolate brown combinations that are in found in every mail order catalog.