Page 1 of 5
Meet five Brophy seniors who are gearing up to participate in the Brophy Fashion Show with Saks Fifth Avenue in October.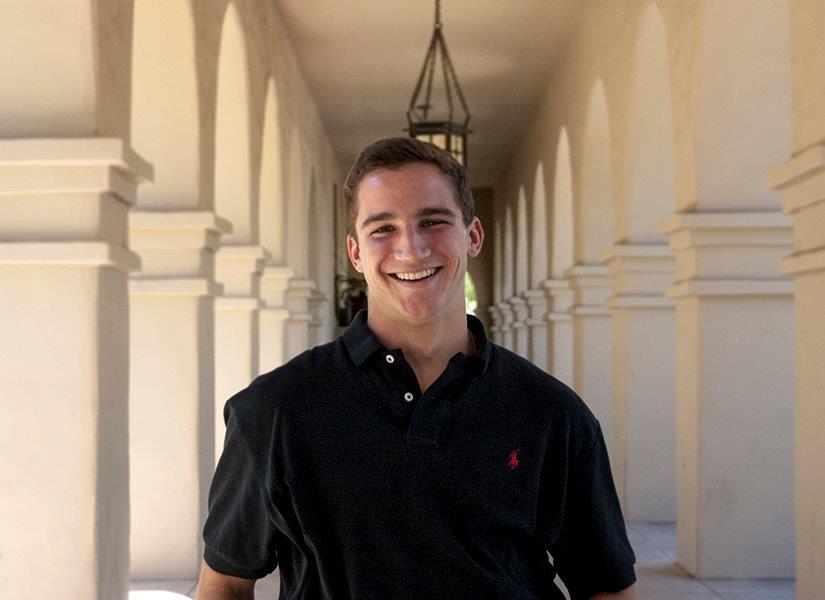 Jack Allen Herstam


What do you like most about Brophy? What do you like least about it?
There's so much to like about Brophy, but my favorite aspect of the place is the brotherhood that is shared amongst the student body. It's typical for high school students to stick to cliques and only hang out with kids in their grade, but Brophy promotes openness and congeniality. It's common to see freshman interacting with upperclassmen, and on a filial level rather than just discussing school work. There's a place for anyone at Brophy. I hate having to pinpoint a fault of Brophy, and it's hard to do because they're so far and few between. However, there are a few compatibility issues with the tablet computers we use and the school's network system. This only creates minor setbacks and doesn't create a huge detriment to the education of the students.
Who is your favorite teacher and what is your favorite subject?
I have so many teachers that I really like, but my favorite would have to be my English teacher, Mr. Tom Danforth. Not only is he a good instructor, but he is able to relate to every single one of his students. To be able to do this with students in their late teens is a skill few possess, and it makes him one of the most highly regarded figures on campus. I see our relationship continuing after I move on to my next English class.
How did you hear about Brophy?
I heard about Brophy first from my uncle who went to Brophy in the eighties. I also went to middle school in the Diocese of Phoenix at Ss. Simon and Jude, so a lot of kids were talking about going to Brophy. It was my number one high school choice since I was in fifth grade.
How has Brophy changed your life?
The deeper I get into Brophy, the more I realize how my experiences have changed me. The number one contributor to these changes has been the immersion trips I've gone on. So far, I've been to Alabama for a Civil Rights immersion, Kenya, and Nogales Mexico to examine issues surrounding humanitarianism and immigration. This summer (May 27-Jun 7), I'm heading to Guatemala for another cultural immersion experience. All of these trips have allowed me to better understand humanity at its core, and I have made life changes because of what I've seen. I "bear witness" to my experiences in my everyday life.
What did/does your family think about Brophy?
My family really likes Brophy. My parents understand and appreciate the extra-curricular opportunities that are available at Brophy, as well as the community and academics that exist there as well. I also have a twin brother and three cousins attending Brophy, and they love it as much as I do.
If willing, please tell us a time in your life that was particularly difficult for you and how you were able to overcome it. Was the Brophy community apart of helping you get through it?
I've been super fortunate and haven't had to deal with any major adversities in my life yet. However, adjusting to high school in general was a tough experience for me. I came from Ss. Simon and Jude, as previously mentioned, and I was in control of my life there. I lost my way for a bit when I was suddenly placed amongst 320 guys that I didn't know. Honestly, I had a hard time finding my place in the community for my first semester. The teachers at Brophy recognized this and talked to me on the side, counseling me through the change that was taking place. They didn't have to counsel me; Brophy has a department for this. Nevertheless, I received help from my teachers and I will never forget this. These experiences provided a lesson for me to go above and beyond what is expected, or as we say at Brophy, to be a man for others.
What would you tell other boys who are interested in Brophy?
I'd tell anyone who's interested in Brophy to pursue that interest no matter what. I know guys who drive an hour every day to get to school and others who work for hours after classes end to pay for their education. Brophy is also extremely diverse, educating young men of various faiths and ethnic backgrounds. My point is to not let outside influences affect someone's decision about coming to Brophy. Be open to what the place has to offer because there's something for everyone.
Do you have a favorite memory of Brophy?
My favorite memory of Brophy is sitting on the front lawn by myself about an hour after school closed for Spring break this year. I had had a pretty tough week, but I had a long conversation with a teacher I'm close with and found peace with everything that was going on. It hit me how amazing the school is, and it helped me to figure out it's okay to have a bit of alone time every now and then. I definitely don't take my education for granted anymore.
What will you miss most about Brophy?
When my times up at Brophy, I'll miss being able to walk onto campus every day. Being a part of the community means you have a family away from home, are a part of all of Brophy's events, have access to the best education and teachers in the state. I find comfort in knowing that I've made life-long friends at Brophy, so my experience will live on through my relationships.
What college or university do you plan to attend?
I'm not quite sure where I'm going to college yet, but if I could go to a Jesuit university I'd be really happy. Places like Seattle University, Gonzaga, Santa Clara, Boston College, and Loyola Chicago interest me. Not only do they embrace the Ignation ideology that I've come to love at Brophy, but they're solid academic institutions as well.
What are your plans for the future?
Again, I'm not so sure about my plans for the future. I'm interested in careers in sustainability and humanitarianism, both of which are direct results of my experiences at Brophy.
What do you think Brophy has already done for you?

Brophy has given me my identity. Before I got into high school, I didn't really know what I stood for. I now know that I'm called to be a person for others. Brophy has helped me realize that I'll make mistakes, but it's perfectly okay to do so because I have 1200 brothers that have my back. Through my experiences in leadership positions, I've become steadfast in my beliefs and am unafraid to speak what's on my mind and stand up for what I know to be right. Essentially, Brophy has helped me find my identity. This will undoubtedly affect the rest of my life. I owe Brophy so much, and am so fortunate to have the opportunity to be a part of it.