Page 1 of 2
Television personality and AZfoothills.com columnist Nadine Toren is scouring the area, finding savvy Valley features, bringing readers "on the scene." Every day she'll introduce you to celebrities, athletes, and give you an inside look into local events and hot spots. She'll touch on topical issues, and keep AZ fans posted on all the big talkers around town.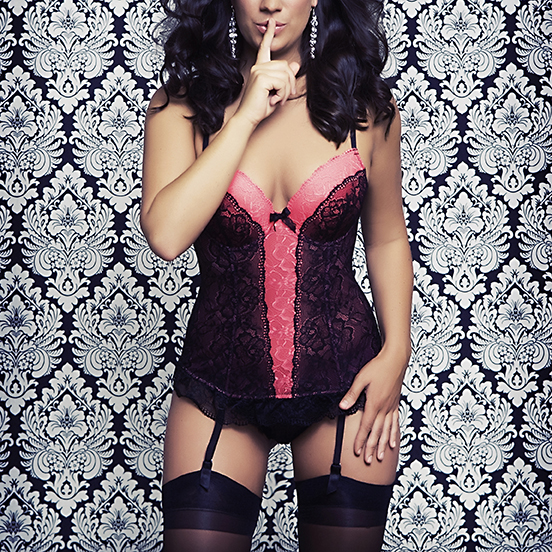 Strike a pose; it's the hottest gift you could ever give your man. Here's a look at Flash Boudoir, Scottsdale's most savvy photography style.
Wrap yourself in a feathered boa, drape your neck in pearls, lace up a chic corset and strike a pose—you'll feel like a stunning celeb during this savvy photo shoot, courtesy of Melissa Mulera and Tina Celle.
"We wanted to create a comfortable place for people to take off their clothes," said Tina.
The two women run their posh biz nestled amidst the 5th Avenue shops in Old Town Scottsdale. Walk inside Studio No. 5 and make your way to their photography room. There, you'll find a big girl's dress-up box; jewelry, fake furs, and long, silk gloves. They'll ask you to slip into something a little sexier; perhaps an evening gown or simply nothing except for crisp, white sheet wrapped around your body. That's when you'll vogue in a variety of positions in front of backdrops galore, as the women snap away A-list photos.
They call their trendy shooting style Flash Boudoir, but it's not a new form of photography. In the past, boudoir was considered a little cheesy, but the fashionable work of art is making a comeback. Melissa and Tina describe their take as subtly sexy and seductive.
"This isn't porn; it's tasteful and classy," said Melissa.