Page 3 of 4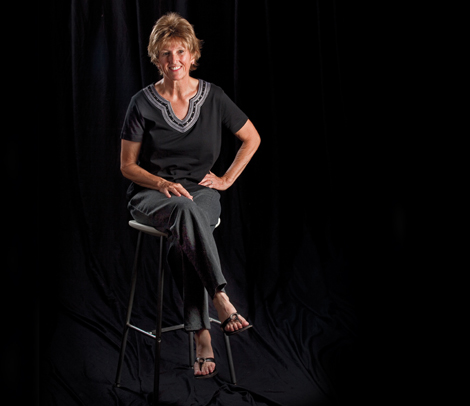 Lucinda O'Connell  56, Scottsdale
A woman who has more than 150 sky dives under her belt in six years must be invincible, right? That's what Lucinda O'Connell thought. Maybe not quite invincible, but she was cavalier about getting her mammograms—there was no family history of breast cancer, so why should she be concerned? In February 2011, that all changed.
O'Connell decided it was time for a check-up and scheduled a mammogram. Immediately following the routine screening, O'Connell was directed to get an ultrasound—the doctors had seen something they didn't like. After the ultrasound, O'Connell was introduced to Dr. Lori Kunzelman, a breast imaging radiologist at SMIL and Liz Munger, RN, a certified breast patient navigator, who gently explained the likelihood that she had cancer. O'Connell calls it the beginning of her miracle. Leaving SMIL, cancer resource bag in-hand and follow-up appointments already scheduled, O'Connell was on her way to fight the disease and into remission.
How did you make sense of all this?
LO: The continual access to and advice from my breast patient navigator nurses at SMIL was truly a guide for me. The knowledge I received from them, namely LuAnn Robertson, RN, helped change my attitude and perspective. They gave me resource names, timelines, context and goals to work toward. They answered my questions before I even knew what to ask. They also provided a comfort few people could. [They were] literally at my side during some uncomfortable procedures, holding my hand. Without the nurse navigators, I would have had to start from zero, alone. I would have been much more afraid.
What advice would you give to women?
LO: Be on top of your health. No one else is going to do it for you. Take charge of your health, even if you're afraid. Please educate yourself about breast cancer risk factors and get annual mammograms. And if you're diagnosed with breast cancer, find a nurse navigator like SMIL's—you'll receive unprecedented care, direction, guidance and education. My navigators helped me through the process long after I left SMIL.
What are you most looking forward to?
LO: Feeling fabulous. And being an encourager to other women who have to go through this journey. I'm also looking forward to jumping [sky diving] again.
? Do you know…
about Tomosynthesis? It is a technology that utilizes high-powered computing to convert digital breast images into a stack of very thin image layers, building what is essentially a 3-D mammogram. Scottsdale Medical Imaging's radiologists can now view breast tissue detail in a way never before possible.