Page 1 of 4
At the forefront of the fight on breast cancer is Scottsdale Medical Imaging's Breast Patient Navigator Team who provide education, guidance, care and support to the local women who are diagnosed with the disease every day. Here are the inspiring stories of three such patients.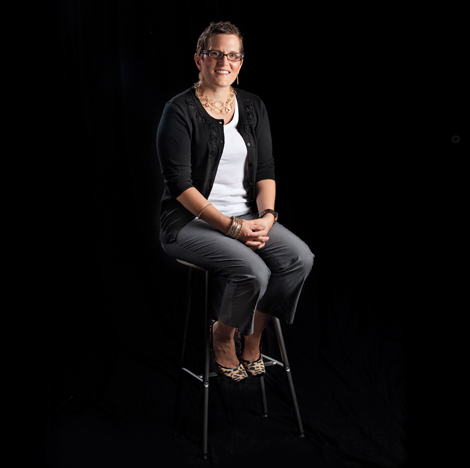 Gina Paluch 36, Anthem
Gina Paluch described herself as a mother, a wife, a twin and an entrepreneur. She never expected to add fighter and breast cancer survivor to that list. But in August 2010, at the young age of 34, Paluch joined the fight against the disease.
Despite getting a clean bill of health during her annual well-woman exam eight months earlier, Paluch noticed a lump on her left breast in the shower one day. She made an urgent appointment with her gynecologist, who immediately scheduled a mammogram and, subsequently, a biopsy. The following day, Scottsdale Medical Imaging (SMIL) confirmed it: Paluch had breast cancer, a very aggressive case, in fact.
How did you make sense of all this?
GP: Thankfully, I had my [breast patient navigator nurse]. She held my hand, expedited all my tests, charted the course and gave me options. I didn't have to do anything but process what I had just learned and gather my thoughts and emotions. She also showed me CaringBridge, an online journal that made it possible to share updates about my cancer with loved ones and friends. It kept everyone informed and was also therapeutic for me.
What advice would you give to women?
GP: Regular self breast exams. I'm the first to admit that I never did self breast exams. I thought it wouldn't happen to me but, sure enough, I was diagnosed at age 34.
Also, if you are diagnosed with breast cancer, share your journey with those closest to you. You don't have to go through it alone, and you'll be blown away by the people who will come out of the woodwork to support you.
What are you most looking forward to?
GP: Vacationing with my entire family in March as a way to celebrate being cancer free.
? Did you know…
a clinical breast exam should be part of your periodic health exam, about every three years for women ages 20-30 and every year for women 40 and over?