Page 1 of 2
When standard education programs were not enough for the Tuttleman and Hisle families, these pro-active parents put their children's learning first. Thanks to the Lexis Preparatory School, their kids are acquiring the skills to make them a success both in and out of the classroom.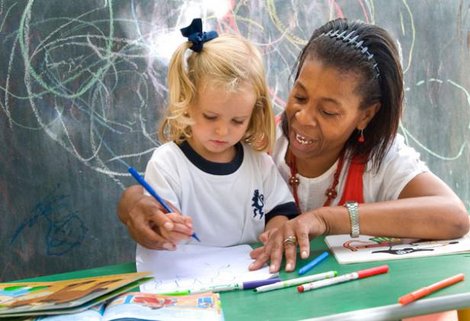 AFM: When did you discover that your child learned differently?
Stephanie Hisle: We [my husband Robert and I] suspected our child learned differently at the end of 2nd grade. It took another year to properly identify the challenges he was facing.
Leah Tuttleman: We [my husband Barry and I] discovered our son had learning differences in Kindergarten.
AFM: What steps did you take to diagnose your child's learning difference?
SH: We worked with our child's 3rd grade teacher to accurately document the academic issues being faced. Ultimately, the teacher recommended testing and that recommendation went to a committee. More documentation was needed, as well as a follow-up. Once the testing was approved, results indicated a learning disability.
LT: We took our son for professional evaluation and a diagnosis was made that he had ADHD.
AFM: At what point did you determine that your child would not be successful in his/her current educational setting?
SH: The school did not identify what type of learning disability and challenges our child had. We felt this was very important and pursued further testing on our own with a local pediatric neurophysiologist. Our reasoning being that if you haven't properly diagnosed the issue, how can you know the best way to teach the child? After all, heart disease and diabetes are not treated the same way. Nevertheless, we stuck with the grade school our child had been in through 4th grade. Midway through 4th grade, we knew it was not in our son's best interest to remain there.
LT: Our son was having difficulty building relationships with his peers. He was not growing socially.
AFM: How did you hear about Lexis Preparatory School?
SH: I read an article about Lexis Preparatory School in the Arizona Republic.
LT: I saw a segment on a local morning news show. After Googling the Web site for Lexis Prep, I asked for more information.
AFM: What makes Lexis Prep unique?
SH: A truly individualized approach to learning; they do not believe that one-size or -style fits all.
LT: Lexis Prep is unique because it's based on flexible teaching methods and a proven model. It promotes high academic standards for all students, smaller classroom sizes that allow for individualized instruction and a much-needed emphasis on daily planning strategies to improve organization and study skills.