Page 11 of 21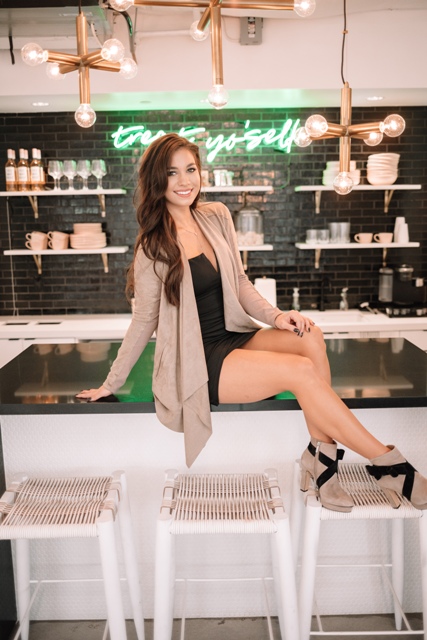 Kyndra Kelly, Chef/Food Blogger of Kyndra's Kitchen
Instagram and Twitter: @kyndraskitchen
I chose this as my career because the kitchen has always been my happy place. I've loved to cook since I was a little girl, and choosing to chase my passion was the best decision I ever made.
I hope my greatest contribution to the Valley culinary scene is making cooking fun and accessible to everyone, no matter how scary it may seem. I know a lot of people (especially my age) are very intimated by cooking and baking, and sort of lost touch with the art of cooking with all of the food-delivery apps nowadays. I strive to inspire my generation and everyone else to love being in the kitchen as much as I do.
The creativity is what I love most about what I do. I am a perfectionist when it comes to my work, so sometimes capturing the food as I see it is the biggest challenge.
I separate myself and my brand from others because I graduated with honors from Le Cordon Bleu and have professional training in the culinary world, in addition to just all-around loving food.
I draw inspiration from everything! The world and people around me are my biggest inspirations. And my mama, of course.
My New Year's resolution is to step outside of my box even more than I already have and travel more.
My greatest advice to share with young girls is don't be afraid to take the road less traveled. Chase your dreams no matter who or what stands in your way!