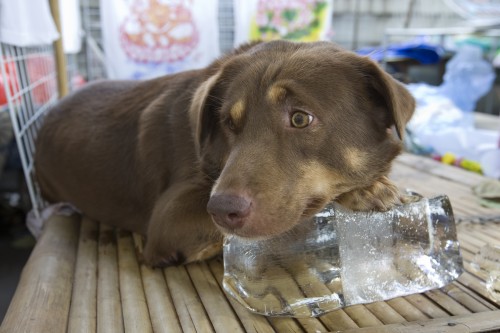 EXTRA EXTRA!
As the temperatures rise in the Valley, it's important to take the extra steps to ensure your family, pets and home are safe. City Property Management has offered up these helpful hints, whether you are traveling or staying right here in the Valley of the Sun.
For the jetsetters:
· Make arrangements for someone to take care of your trash/recycle cans if necessary and any newspapers that you have delivered.
· Call your paper to have delivery stopped while you are gone.
· If you will be gone more than a few days, you can go to the Postal Service web site to download a form for stopping and restarting your mail delivery. Just visit www.usps.com.
· Turn off the water to your home and drain the hot water heater.
· Make sure the backyard and pool gates are closed and locked.
· Deactivate your garage door opener.
  For child and pet safety during the hot summer months in Arizona:
· Keep pets and children inside during the summer months.      
· If you must leave your pets in the back yard, ensure they have plenty of fresh and clean water, shade and a fan on the patio floor.
· Don't let children play unattended in the backyard.
· Keep pool gates closed and locked.  A locked pool gate will aide in keeping children out of the pool when adults are not present. Also, many smaller dogs cannot   climb out of many of the in-ground pools.
· For your pet --keep a child's wading pool in the shade with fresh water allowing animals to cool off in. Remember to watch young children around the wading pool       and change the water daily to prevent mosquitoes. 
· If you have a birdbath, fill it each day with fresh water for our winged friends. 
· Keep animals and children out of unattended cars. Temperatures in the vehicle can rise to more than 150 degrees in minutes.