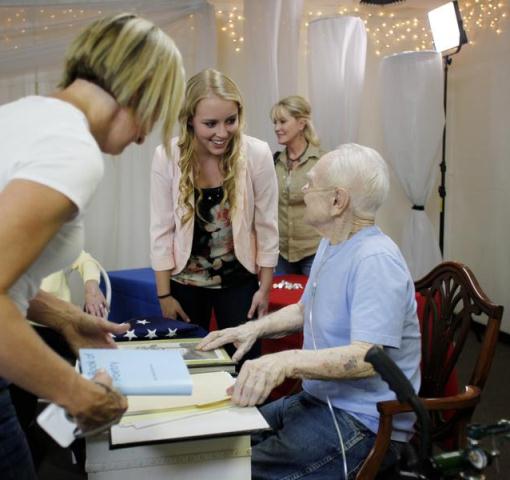 Now that 2013 is upon us, so are New Year's resolutions. Getting fit, stopping smoking and--like Macerich is--making a difference in our community. You see, Macerich's Scottsdale Fashion Square, Chandler Fashion Center and Paradise Valley Mall have teamed up with Caitlin Crommett, who three years ago founded DreamCatchers at the age of 15. Crommett is in town this week to find volunteers for her nonprofit that is dedicated to granting final wishes for the terminally ill.
If you missed Crommett at Scottsdale Fashion Square yesterday, you still have two chances to meet her and find out how you can help DreamCatchers fulfill dreams for the terminally ill:
Chandler Fashion Center, Food Court, 1-4 p.m., Jan. 3
Paradise Valley Mall, Center Court, 1-4 p.m.,  Jan. 4
For more information, http://dreamcatchers1.com/.