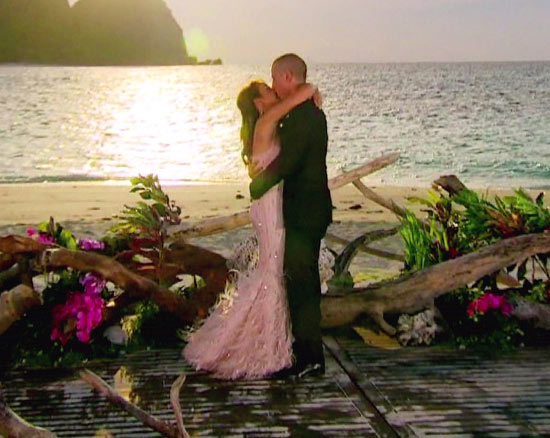 Reality TV fans are more than familiar with Ashley Hebert and J.P. Rosenbaum, the recently married stars of "The Bachelorette." On Sunday, when ABC airs "The Bachelorette: Ashley and J.P.'s Wedding," more than just the couple will be on display.
During the two-hour televised special, the twosome will be shown enjoying their bachelor and bachelorette parties, prior to their wedding, at the Valley's own W Scottsdale.
During the visit, Hebert and Rosenbaum took part in all the W Scottsdale has to offer, including whiskey tastings for the men and poolside mani/pedis for the women. The couple even reserved a little time to themselves to enjoy a romantic ice skating date on W Scottsdale's new rooftop ice rink, CHILL.