Page 3 of 5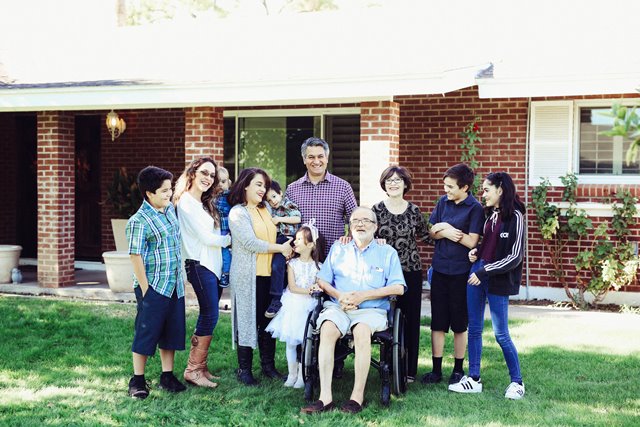 Chef Julie Moreno of Jewel's Bakery & Cafe
Favorite holiday tradition? Everyone gathering at my mom's house for Christmas Eve is amazing. We have a huge feast, and the kids open a ton of presents.
Cherished holiday memory? Before we celebrated Christmas Eve at my mom's, it was always at my grandmother's house. We had the hugest pile of presents anyone had ever seen. It would take forever to open them all, and the whole room would be filled with wrapping paper. 
Favorite foods to prepare during the holiday season? Fresh-baked yeast rolls are always so comforting covered with melted butter and dill.
Any new holiday food traditions? I think going out to eat at resorts is getting more popular. You can just sit back and enjoy all the food with no work.
Dishes at-home cooks should prepare this season? Make your own pies [see sidebar]! I never go to anyone's house where they make the pies. They always are store-bought. They are so much better fresh-baked and warm.
Tip for making holiday cooking easy for the at-home chef? Prep a lot of things in the few days before. You can get a few things done each day, and heat them all up the day of. It makes for a stress-free day.
Ideas for homemade food gifts? Fresh-baked pies! Plates of holiday cookies!
Favorite spots to visit in the Valley during the holiday season? We love to drive around to the houses with big light displays. The newspaper will publish a map with the homes. Many will have music, hot chocolate and goodies.
Fast Holiday Faves
Cookie: Cream cheese spritz
Cocktail: Adult eggnog
Carol: "Rudolf the Red-Nosed Reindeer"
Movie: "The Grinch"
Gift to give: Holiday cookies
Gift to receive: Who doesn't love money? Or a new car?
Chef Moreno's Pie-Making Pointers
1. To achieve a beautiful shiny golden crust, mix one egg yolk with one tablespoon of heavy cream and brush the top of the pie before baking.
2. When fruit is in season, stock up on it. Prepare it as you would the pie filling with all the ingredients and freeze for later use.
3. Don't be afraid to use different spices than what the recipe calls for. Adding cardamom to an apple pie, for example, or adding lemon zest to a blueberry pie can give it a different and unique flavor.
4. Roll out the pie crust between two sheets of parchment or wax paper making it easy to flip into the pie pan.
5. Make your fruit pies ahead of time in a metal pan to bake another day. Wrap them up tightly in aluminum foil or plastic wrap, and freeze. Bake the pie straight from the freezer, adding 20 to 40 extra minutes of bake time.