Page 4 of 5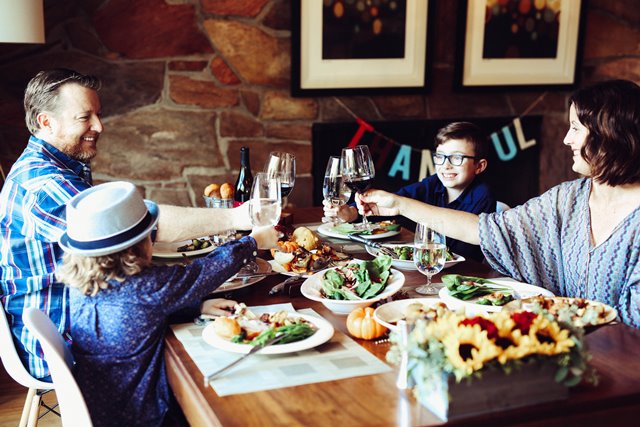 Chef Justin Beckett of Beckett's Table and Southern Rail
Favorite holiday tradition? I am a huge fan of putting the tree up. The first night the tree comes home we always put on the white lights and lay underneath the tree. Sometimes it even involves a delicious lasagna.
Cherished holiday memory? I think the holidays are all about food and family. I have many happy memories, and they all involve both of these.
Favorite foods to prepare during the holiday season? My grandmother used to make popovers with homemade jam. I also love to eat panettone French toast (panettone is an Italian bread with dried fruits inside).
Any new holiday food traditions? I have noticed a lot more families going out for the holiday meals, and the next generation setting up their own traditions.
Dishes at-home cooks should prepare this season? I recommend trying all different types of roasted vegetables. Go to your farmers' market, and try veggies you don't normally choose. I have two tips for this: first, sometimes blanching the veggies ahead of time will help save you time during the roasting and well as keep the veggies juicy. The second is to always add in [an ingredient] that with enhance the flavor of the veggies, like lemon juice, apple cider vinegar, brown sugar, brown butter or herbs, to name a few. 
Tip for making holiday cooking easy for the at-home chef? I would always recommend making sure your prep is done and cleaned up before your guests arrive. Then you can 'throw' together your meals or snacks in minutes while your guests are watching and enjoying wine in your kitchen.
Ideas for homemade food gifts? I think jams and spiced nuts are simple and delicious ways to share your cooking skills with your friends. 
Favorite spots to visit in the Valley during the holiday season? We love to go to the Desert Botanical Garden for luminarias and up north to Flagstaff for snowball fights.
Fast Holiday Faves
Cookie: Thumbprint cookies (a sugar cookie rolled in nuts and filled with jam) 
Cocktail: Coquito (Spanish eggless eggnog)
Carol: "Little Drummer Boy"
Movie: "Elf" makes me laugh until I am blue in the face.
Gift to give: Cookbooks
Gift to receive: Gadgets and electronics