Page 5 of 5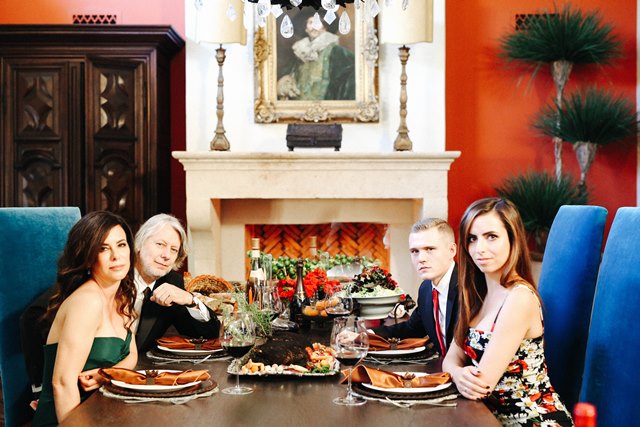 Chef Christopher Gross of Christopher's and Crush Lounge
Favorite holiday tradition? Coffee on Christmas morning with my partner, Jamie, and the kids. We all open gifts, lounge around and play games—it's as easygoing as it gets.
Cherished holiday memory? Christmas Eve dinner with Jamie, my mom and all the family. We usually have roasted turkey with vegetables and my grandmother's noodles, paired with the perfect Provence rosé.
Favorite foods to prepare during the holiday season? My grandmother's noodles! They are hand-cut and heavily dusted with flour, and then dried for an hour or so. After that, we cook them in chicken stock until the broth is thickened, almost like a gravy. She made them for me every Christmas because that was the only thing I would eat as a child, other than plain white turkey meat.
Any new holiday food traditions? Abandoning the turkey. This year we might do a roast pig or lamb over a wood fire to mix it up.
Dishes at-home cooks should prepare this season? Roasted chestnut soup. (You can find the recipe at ChristophersAZ.com.)
Tip for making holiday cooking easy for the at-home chef? Keep the party outside of the kitchen. Make charcuterie and cheese plates, and keep Champagne well-stocked in another room so guests mingle away from the kitchen. Socializing while cooking such a big meal can prove to be difficult
Ideas for homemade food gifts? Macarons are always a festive holiday treat, as are at-home chocolate truffles.
Favorite spots to visit in the Valley during the holiday season? The Coach House is a fun spot to kick back with a drink and admire their crazy light show.
Fast Holiday Faves
Cookie: Chocolate
Cocktail: Penicillin
Carol: You don't want me to sing!
Movie: "Bad Santa"
Gift to give: Laphroaig Whiskey Gift to receive: Laphroaig Whiskey