Page 4 of 4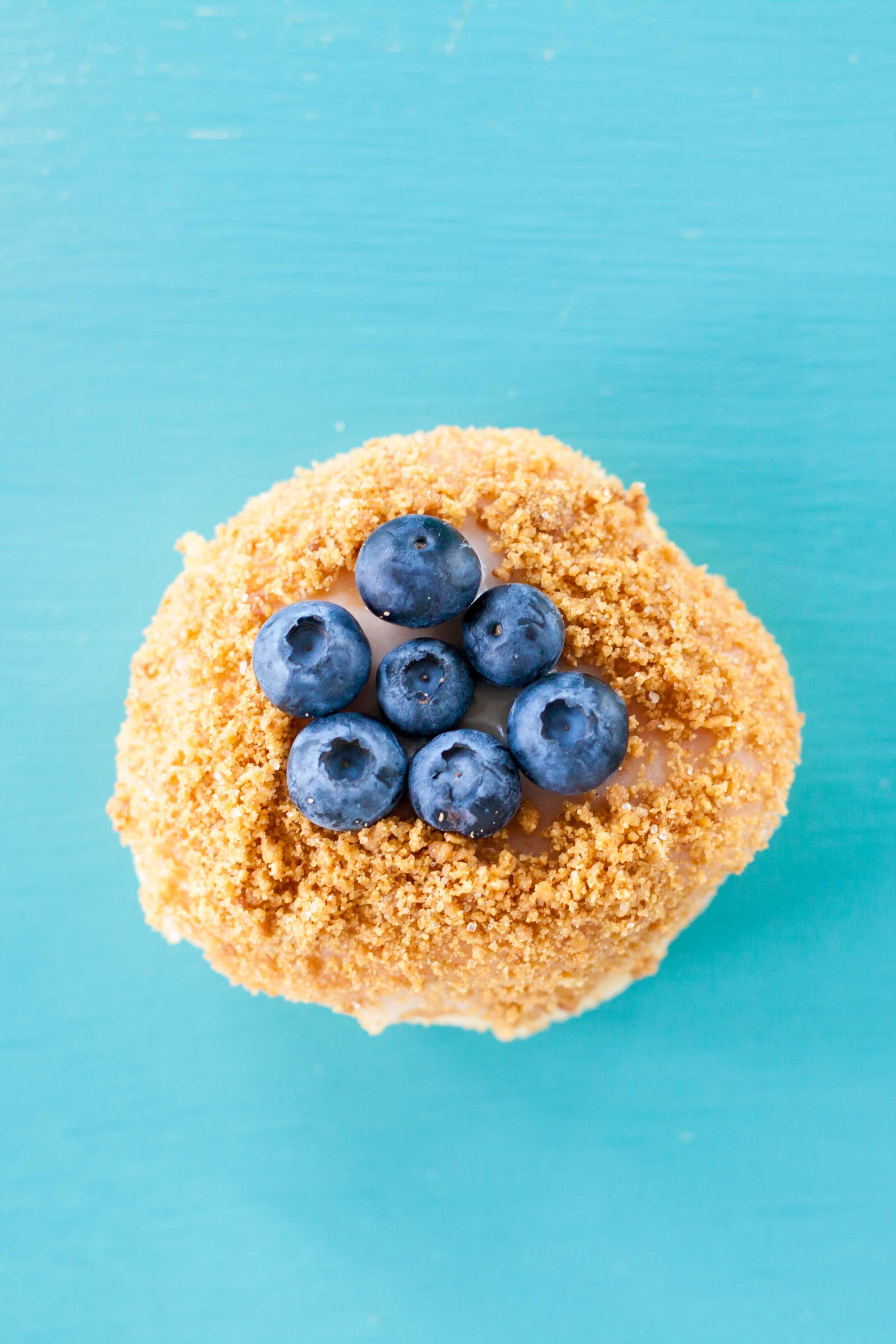 Casey Hopkins-Johnson, Head Baker and Michael Babcock, Part Owner and Head Chef Welcome Chicken + Donuts
Welcome Chicken + Donuts was conceived by Sloane McFarland, Michael Babcock and Jenn Robinson of Welcome Hospitality, who first worked together on the super-popular Welcome Diner. Together, the three of them saw an opportunity to turn an old 1970's building located on the Yourland site, which has been in McFarland's family for 100 years, into something special. After falling in love with the chicken-and-doughnuts concept taking hold of the country, Welcome Chicken + Donuts was born in the fall of 2014.
What inspired you to serve both chicken and doughnuts? We draw inspiration from many aspects. Michael has a history with Asian food from spending lots of time with his Japanese grandmother. We love the chicken-and-doughnuts concepts popping up around the country. We love the Korean fried chicken craze in L.A. and get really excited about pulling inspiration from Koreatown into Phoenix. Casey finds her inspiration from all over the place. We love giving her a real platform to express herself through delish doughnuts and desserts. Welcome Hospitality at its core is an inspiration lead company. We feed of each other and work collaboratively to make concepts that make Phoenix a proud culinary institution.
What sets you apart from other doughnut makers? Everything that we do is from scratch, aside from sprinkles. It is time-consuming and, at times, a bit daunting, but we love the challenge and believe that the customer benefits when things are made small, in-house, with the best ingredients and love.
What is your specialty doughnut? Top seller? Our offerings change so often that it is difficult to pin down a signature. Right now, I think that the doughnut bread pudding is the most specialty and unique to the shop. And the top seller is maple bacon. Hands down.
How do you choose your featured doughnuts? I try to look at what is being grown locally and favors that most folks typically associate with summer. For example, Arizona grows beautiful watermelons, so we are doing a cucumber-watermelon doughnut in celebration of that local offering.
What is the best doughnut you have ever eaten? I was not a big doughnut consumer before this job, so I have to say that my experience is limited. But we have done this red-wine-and-chocolate pudding doughnut with pinot noir salt that is out of this world.
What flavors are you working on now? We have been dreaming about some sort of summer s'more favor, some options with blackberries, and some new cake batter ideas. My dream favor: figs. I am waiting for fig season with great anticipation.
What are your feelings on pastry hybrids, like cronuts? I love them. Keep on the lookout. We are working on a hybrid of our own.
What is your doughnut-making philosophy? The best products possible, seasonal, local, boundary-pushing, from scratch and tasty. Really tasty.