Page 2 of 4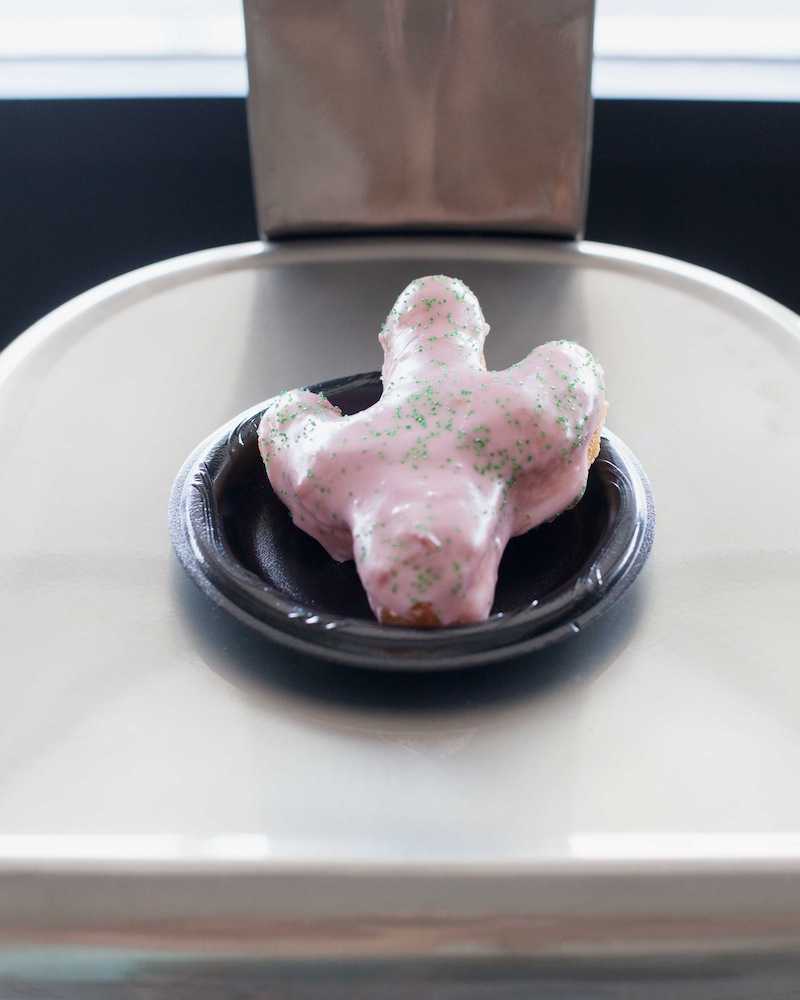 Joshua James & Nick Campisano Owners of Born & Glazed
Business partners at Phoenix's highly praised The Clever Koi, Joshua James and Nick Campisano have long wanted to open a doughnut shop. So when an opportunity arose to purchase a spot in Scottsdale, they jumped on it. Born & Glazed, which opened in June, specializes in from-scratch yeast-risen doughnuts and potato cake doughnuts, as well as daily pastries.
Doughnuts are a hot item in the valley right now. Why do you think that is? I believe that doughnuts are a hot commodity in Phoenix right now because we are seeing the trend across the nation and want to be a part of it here. Doughnuts are very simple in nature but incredibly hard to execute properly. When you have a great doughnut, it is a life-changer.
What sets you apart from other doughnut makers? The one thing that currently separates us from other doughnut makers in the Valley is our potato cake (old fashioned) and our house churro doughnut. The potato cake is a common thing found in the Midwest and is usually referred to as a spud-nut. The potato offers a lighter version of a cake doughnut that tends to have a little more of a pillowy texture. The churro doughnut is simply a Pâte à Choux dough piped into the shape of a traditional doughnut and topped with bitter Mexican chocolate.
What is your specialty doughnut? Top seller? Our top seller thus far has been our prickly pear doughnut that is in the shape of a saguaro cactus. It seems to really be a big hit on social media as well.
How do you choose your featured doughnuts? We like to focus on seasonally driven ingredients when it comes to the doughnuts. Within those parameters, we draw inspiration from a variety of things such as cocktails, our food at The Clever Koi and regionally driven favors.
What is the best doughnut you have ever eaten? The best doughnut I have ever tried was at small pintxos bar in San Sebastian called Gogoko Goxuak. It was a really simple cake donut, but it was amazing. Maybe it had something to do with the beautiful surroundings of the city, but it was heavenly.
What flavors are you working on now? What is your dream flavor? We are currently working on a lacto-fermented apple fritter (which once perfected will be amazing), a Vietnamese cream filled, lemon curd cream filled and a gochujang (Korean chili pepper paste) with candied almonds. There are so many ideas for doughnuts; it's hard to reel all of them in. My dream would be eventually do a whole line of doughnuts based on classic cocktails.
What are your feelings on pastry hybrids, like cronuts? I think the pastry hybrid is very interesting in nature. I really don't have a problem with it at all. The cronut was designed in a city where competition is high and any niche drastically helps. Like most things in the culinary world, it is a fad but has the potential to become a more permanent part of business.
What is your doughnut-making philosophy? Our philosophy is very simple: offer a great product at a fair price and do it with a smile on your face.