Page 3 of 4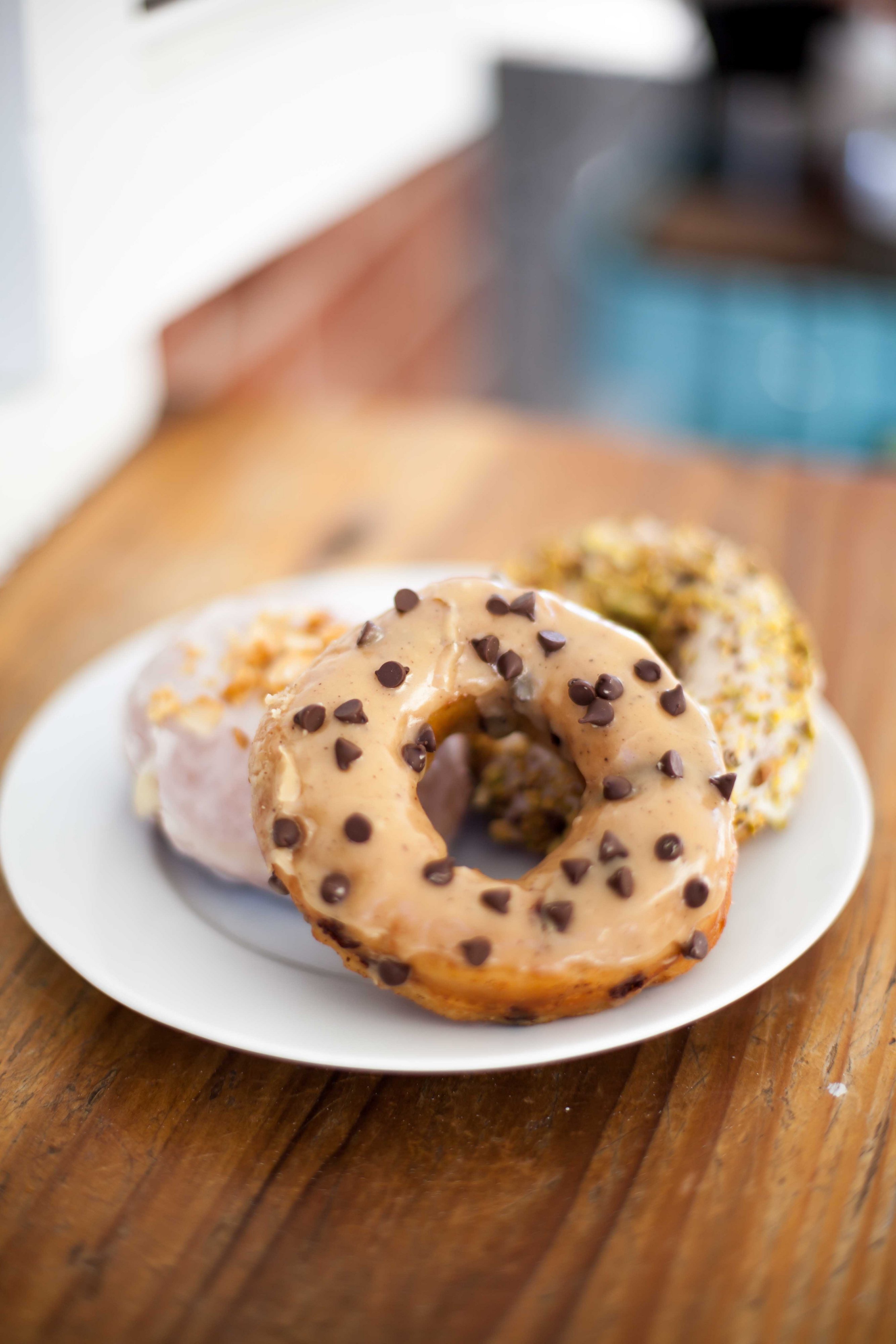 Brad & Kat Moore Owners of Rollover Doughnuts and Coffee
After finding success with Short Leash Hot Dogs, one of the Valley's favorite food trucks and, more recently, brick-and-mortar hot dog eateries, Brad and Kat Moore started making doughnuts as a dessert option at their Roosevelt location more than a year ago. In October of 2014, the Moores opened Rollover Doughnuts and Coffee in Phoenix and are soon to have another location in the heart of Downtown.
What inspired you to go from hot dogs to doughnuts? Growing up in Texas, there were doughnut shops on every corner. When we moved out here, we noticed that there were only a select few. Our philosophy has always been to take a classic American staple like a hot dog or a doughnut and give it a unique twist.
What sets you apart from other doughnut makers? In doing our research and working on our doughnuts, we learned that most shops use a mix. Ours are a labor of love that I think are truly unique and artisan. The dough is a yeast-risen brioche-style dough. The dough rises overnight for about 18 hours, then hand-rolled and hand-cut. Our doughnuts tend to be a little more like a cake doughnut and have more texture than a traditional doughnut made from a mix.
What is your specialty doughnut? Top seller? We offer 12 signature favors, and we do a feature of the week that changes. I think one of our best sellers and most unique is the Tai coconut. It has a coconut custard that has a little Tai chili oil infused into it so it's a little sweet and little spicy. My personal favorite is the coffee cake doughnut that has a coffee custard filling and is topped with a walnut streusel.
How do you choose your featured doughnuts? We usually choose our features by either seeing what fruits are in season or if the week coincides with a holiday. For example, during the start of Oktoberfest, we did a German chocolate cake doughnut.
What is the best doughnut you have ever eaten? Right now, I am addicted to our apple fritter. It's made with honeycrisp apples, and every time I walk through the bakery, I feel compelled to steal one.
What flavors are you working on now? We are about to roll out a new bear claw that is made with toasted almonds, cinnamon and vanilla glaze. It is amazing and a perfect complement to a great cup of coffee.
What are your feelings on pastry hybrids, like cronuts? I'm all for fun, creative twists on food. I think food should be fun and interesting