Page 4 of 4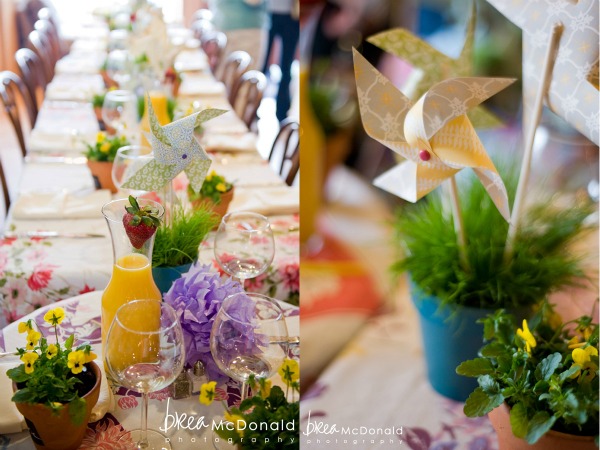 Decor
A brunch, while casual and fun, should be treated as more than just an average meal; it should be a real occasion, something special you get to celebrate with the ones you care about. "It doesn't have to be too stuffy, but it should be a little more formal," Nasworthy says.
Nasworthy suggests using nice china and silverware instead of paper and plastic and using a tablecloth and cloth napkins to set the stage. And to keep the overall look elegant, place store-bought items such as granola or yogurt in serving dishes and carafes.
If you're planning your event around a certain theme, make sure the decor ties in with the overall idea. Since some of the most popular brunch themes tend to represent particular seasons, run those ideas throughout color schemes, centerpieces, plates and invitations. "If it's a spring time brunch, set the table with vases of brightly colored flowers. For summertime, tall glass vases or bowls with citrus, or if your brunch is in the fall, decorate the table with gourds, miniature pumpkins and corn husks," Nasworthy says. "For an event closer to the holidays, opt for Christmas-type decorations such as pine cones and wreaths. Go to your local craft store and walk the aisles of the seasonal section for more decor ideas."
Remember, a brunch, while it can be elaborate and formal, should be fun and simple. Preparing ahead of time, setting a consistent theme and choosing fun, whimsical decor will not only save you headaches during the event, but will allow you to spend less time placing hostess in the kitchen and more time with what really matters--enjoying a day with the people you care about.