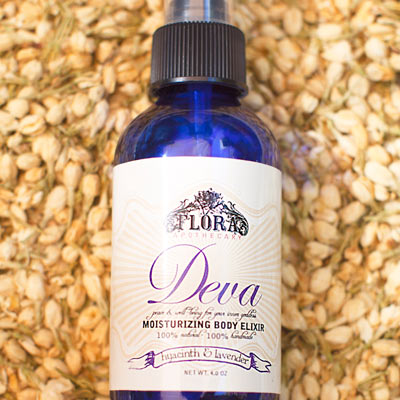 Even though it doesn't get to sub-zero temps in AZ, our skin can still feel completely bummed out in the winter months.
This magical Facial Elixir from Scottsdale-based Flora Apothecary, made with hyacinth, lavender, rose and other delicious organic, vegan ingreds, has totally been the saving grace on our flaky, irritated skin in the past month. Just spritz it on pre-makeup and anytime (or anywhere) you aren't feeling so smooth, and it calms, soothes and balances. Serious moisture blast.
We are in love.
More about Flora Apothecary: 
Flora Apothecary products are all natural, vegan,  and cruelty free. There are no harsh chemicals, parabens, sulfates, petroleum products, or artificial fragrances. You can feel good knowing Flora Apothecary is good for you… mind, body and soul.