Page 5 of 5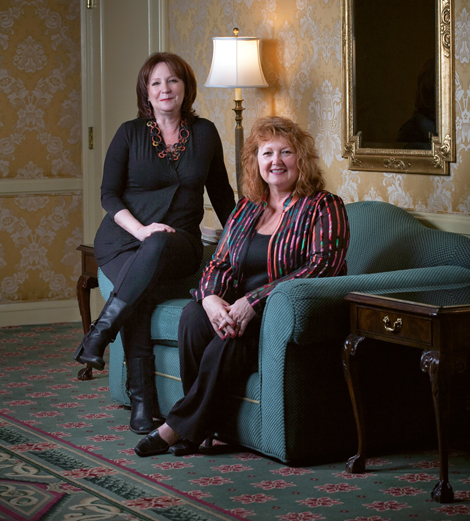 Valerie Vadala Homer
Director of Scottsdale Public Art
Manages the municipal art collection and public artworks that make up Scottsdale Public Art, which was selected by Public Art Network as one of the nation's finest public art programs.
Valerie Vadala Homer, responsible for helping to bring art to the Scottsdale public, describes a typical day in her life as "general chaos," as she oversees everything from local and international art events and exhibits to new visual displays throughout the city. Every visual artwork, from the art on the walls of the Pima freeway to the pieces within Scottsdale Public Art Collection, falls under her realm. Vadala Homer handles it all gracefully, relying on her wide range of experiences and education, coupled with an authentic passion for the arts.
Vadala Homer has successfully transformed Scottsdale Public Art into one of the most comprehensive and broadest-based community programs in the country. Scottsdale's rich public art collection can be seen everywhere you look: a giant gecko on the side of the highway; the bronze horse fountain, and the sculpture of Mayor Herbert Drinkwater and his dog in the Scottsdale Civic Center; the "Love" sculpture by Robert Indiana at the Civic Center Plaza; a beautiful pedestrian bridge over the Crosscut Canal and much more. Since 1985, Scottsdale Public Art has commissioned more than 250 permanent and temporary artworks. Vadala Homer's job is to monitor and maintain about 90 permanent public artworks, 120 Art in Private Development artworks and 880 artworks in the municipal collection, all while also seeking new and interesting ways to promote art in the city.
Vadala Homer's varied background begins with a bachelor's degree in political science and law from Carroll College and a master's in English literature from Arizona State University. She has worked for the Cultural Council since 1989, then served as the interim director of Scottsdale Museum of Contemporary Art (SMoCA) in 2001, which lead to her current post soon after. A devoted art lover, Vadala Homer didn't think twice about accepting the position. "I've always had a passion, and I've always believed that the arts were important to having a rich cultural life and a rich cultural landscape, which are essential to a vital city," she says. "Public art makes a community a better place to be, to work, and to visit." Vadala Homer has also authored several catalogs and essays including The Story of Love: The Life and Work of Robert Indiana and A Path to the Innocent Eye: The Skyspaces of James Turrell. In May, she completed a Master of Fine Arts degree in poetry at ASU.
A self-proclaimed bibliophile, Vadala Homer is also an avid cook and film buff. Much like she enjoys the culinary or cinematic arts, she believes that public art allows people to experience culture and art in everyday life. For Vadala Homer, that is what makes the job so worthwhile: Making Scottsdale a more beautiful and unique place for locals and tourists alike. -E.V.
Lynn Paige
Owner and Chief Executive Officer of Perfect Power
Became the first female CEO—at one of just a few woman-owned certified solar businesses worldwide—to run an Arizona-based solar company, create jobs and boast more than $5 million in annual sales, all while getting to know the industry.
As winner of the 2009 National Association of Women Business Owners' most prestigious award, Lynn Paige is the first woman to put her imprint on Arizona's fastest-growing solar electric company, Perfect Power. Graduating from Virginia Commonwealth University's School of Design in her home state of Virginia and achieving her master's degree in accounting from Almeda College at University of Pennsylvania, Paige is humble in saying her current position fell into her lap.
While working as a business consultant in 2001, Paige was referred to John Balfour, founder and owner of Perfect Power, to present a proposal on how he could boost the company's earnings. After observing the company for a period of 18 months, Paige felt that Perfect Power had great potential and that much more could be done to bring in money. After presenting her results, she recalls Balfour saying, "You think you're so smart, you grow the business," Paige says. With that, a deal was struck for Paige to overhaul Perfect Power's business plan and spearhead the company into the 21st century. At that time, she would also purchase a majority percentage of Perfect Power and become co-owner. "I took the vision and improved upon it and grew it into what we have today," Paige says. Six years later, Paige has developed the company from just one part-time employee to 30 full-time employees and $5 million in yearly sales.
Besides turning Perfect Power into a profitable company, what also makes Paige passionate about her role is how solar power offers a green solution to an energy need. Designing and installing commercial and residential solar electric systems, Perfect Power is creating a renewable resource. "It's an empowering position," Paige says. It is environmentally friendly, as well as economically friendly. "And as an accountant, I always look at the bottom line," she says.
And while she truly loves her line of work, Paige recently made a rule preventing office work from going home. "But in making that rule, I wind up not spending very much time at home," she says with a laugh. Paige always makes it a priority to allow for time with her friends and family and discovering the rewards of grandparenting three very young grandchildren. -C.W.