Page 4 of 5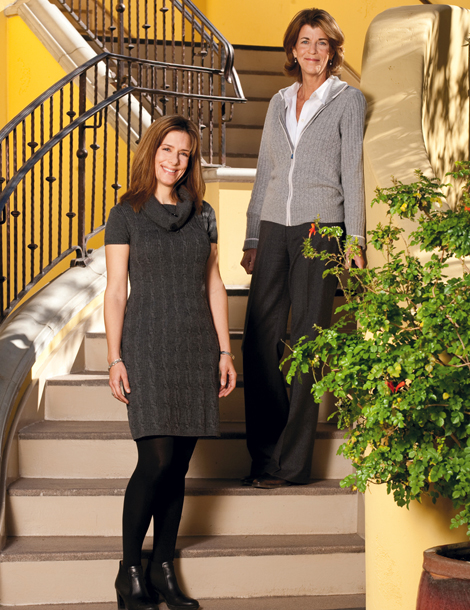 Elise Eberwein
Executive Vice President, People, Communications and Public Affairs for US Airways
In her 20's, Elise Eberwein was uncertain about her future but knew she was young enough to do anything and go anywhere—so she did. Enrolled at Lindenwood University in St. Charles, Mo., Eberwein was working part-time when she heard about a job opening for a flight attendant position with area-based Trans World Atlantic Airlines (TWA). For Eberwein, it was the perfect way to see the world while also earning a living.
Six months into her role as a flight attendant, Eberwein realized her love for the industry and her desire to learn more about it—so she went back to school. "I remember wondering why I was in school when my flying partners were sitting poolside on a layover having fun and I was in the [hotel] room working on a research paper," Eberwein says. Her hard work paid off as she earned a degree in mass communications and went on to work another 11 years for TWA.
Over time, she utilized her degree by writing for the company's internal and external publications. In the 90's, Eberwein was hands-on with assisting in the placement of TWA's letters on one of the first namesake dome sponsorships. "That's when the L.A. Rams moved to St. Louis, and the city built a new stadium and TWA got the naming rights," Eberwein says. "After that, I moved back into corporate communications and returned to my first love, which was communications for the airlines."
Over the next few years, Eberwein moved from state to state for her job before transferring to Phoenix in 2003 as vice president of corporate communications for America West. While America West has since merged with US Airways as of 2005, Eberwein still oversees all communicative efforts. Her high-powered role ensures that travelers are safe and constantly informed.
Though her morning routine is just as demanding as her career (she admits to waking up at 4:30 a.m. to track airline trends on the East Coast, take a 5:30 a.m. yoga class and arrive at work by 8:30 a.m.), she says she's regimented in what she does after work, too: spending quality time with her new husband, Russ Webber.—C.W.
Cathy Hayes
Owner of Hayes Architecture/Interiors
Growing up in a Chicago neighborhood filled with homes designed by the likes of Frank Lloyd Wright and Louis Sullivan, Cathy Hayes knew her calling from the time she was a young girl. As one of eight children, Hayes was often enlisted to work on her father's home-improvement construction crew. "My father was an engineer, and he always wanted to be an architect so he was constantly remodeling our house," Hayes says. Today, as owner of Hayes Architecture/Interiors, Hayes beautifies the Valley with her stellar eye for design.
After graduating from high school, Hayes studied at the University of Illinois at Urbana-Champaign and then its affiliate architecture program in Paris. Her travels didn't stop there; Hayes says that her time in nooks and crannies all over the world have kept her ideas fresh. "I've sat in cafes all over Europe, all over Asia, all over India and Africa. You get to see how people live and work and you think, 'I can bring that sort of feeling and idea and function to people's homes and their restaurants.'"
After time with architect George Christensen, Hayes built up a reputation that enabled her to start her own studio in 1993. Today, Hayes has a crew of six people with notable projects like Modern Steak and La Grande Orange under their construction belts, along with other residential, commercial and hospitality projects. Hayes is working on revamping the way Valley residents live by encouraging downsizing and creating the ability to live and play in low-maintenance homes that will relieve day-to-day stress. Such homes, she says, would also be better for the environment due to their use of sustainable materials and methods. "Nature… reconnects us to our senses and helps us to slow down and be present and grateful for each moment of time," Hayes says.
To prove small homes can be functional, Hayes and her team are currently working on an eight-home project in which Hayes will utilize solar power and outdoor living. "We, as architects, can lead what's going to happen in our society as we downsize. We can downsize to really great little houses with great outdoor spaces and things that people always want anyway."
Outside of work, Hayes enjoys spending time in her 7,000-sq.-ft. garden as well as giving back to the community at St. Vincent de Paul and the Franciscan Renewal Center. —E.O.
Where are they now? "I've been busy and blessed in my career and personal life. My medical concierge practice has continued to grow and be very successful. And my new book, 'The White House Doctor,' was released in June 2010 to rave reviews. More books are being planned for publication in the years ahead. I also re-married happily in June of this year. My life has moved forward professionally and personally. I hope I can inspire other women that life is full of wonderful opportunities."
—Dr. Connie Mariano, 2008 honoree