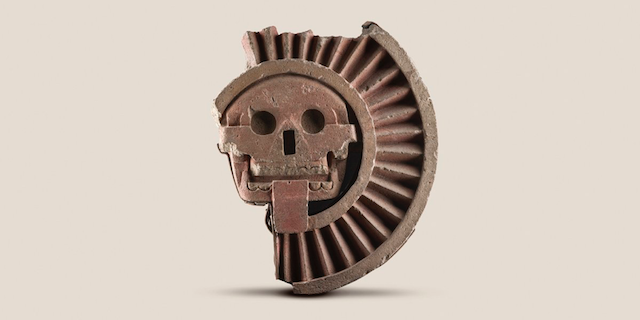 Photo courtesy of the Phoenix Art Museum official Twitter page.
The traveling art exhibition, Teotihuacan: City of Water, City of Fire, makes its final exhibition stop at the Phoenix Art Museum.
The final stop in Phoenix will conclude the exhibition's nation-wide tour, which has captivated and inspired audiences by providing a unique insight into the art, everyday life and religion of the historic city.
Teotihuacan was noted as being the first, largest and most influential metropolis on the American continent. The city once boasted a population of more than 150,000, though it was later abandoned and rediscovered by the Aztecs in the first half of the fourteenth century.
The city's unusual history and bizarre abandonment is a mystery that still baffles archeologists and art-buffs, alike. However, through the recovery of extraordinary, archeological treasures like sculptures, statues and murals, historians have been able to piece together details about the timeline and the lifestyle of the people of Teotihuacan.
The exhibit features more than 200 of these collected objects and artifacts from the National Museum of Anthropology in Mexico City.
The exhibition will be open at the Phoenix Art Museum through Jan. 27, 2019. For more information on the exhibit, as well as other upcoming exhibits like ultracontemporary, visit the Phoenix Art Museum website.