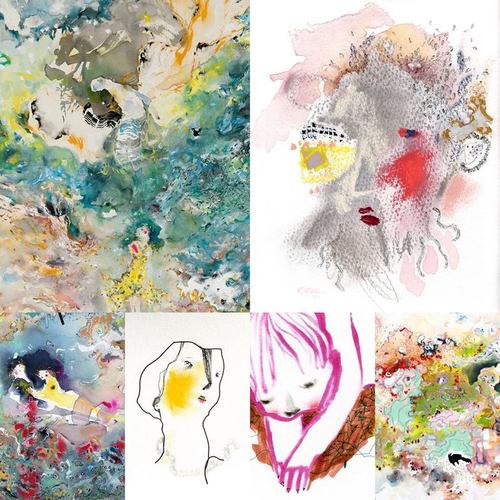 Mixed-media artist Charmagne Coe's solo exhibition "Pan Door" features a vast selection of her surreal drawings and paintings that combine watercolor, ink and pastel currently on view at Royse Contemporary in Scottsdale through February 3, 2018.
Her work is mesmerizing and is reminiscent of great masters such as Chagall, Dorothea Tanning and Monet. The artworks are fantastical, yet rooted in the material and immaterial substance of daily life and history. When asked about her work Coe revealed that her work expresses the vulnerable human experience of opening doors in oneself, and thus discovering new facets that can be strange at first, revealing, and quite verdant.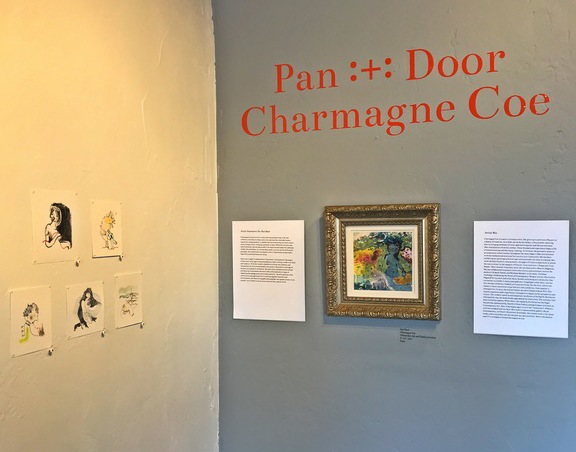 "Coe's unhindered style, luminous color palette, sinuous lines, and delicate forms lure the viewer in where they can further examine and reflect upon themselves," states curator Nicole Royse. The artist employs spirit drawing/writing and meditation while working in order to be fluid and receptive, resulting in work she terms 'expressive surrealism', although the he driving forces of her work are love and egalitarianism. In weaving elements, characters, and environments together, Coe illustrates the tangible and intangible ways people connect to one another, society and their natural world.

When viewing the works featured in Pan Door, it feels as if one is opening doors: "Behind each one you may see the shifting of a paradigm, the rich dynamics within a relationship, accepted pain and/or the pursuit of joy," elaborates Coe and is evident in such pieces as "Nigh Blossoms" and "Tectonic, With Love".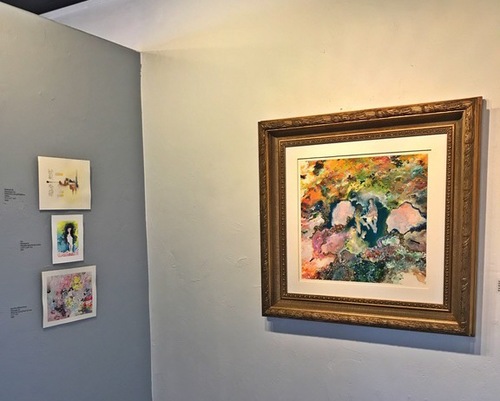 Coe was traditionally trained receiving her Bachelors of Arts degree from Northern Arizona University in elementary education with a minor in fine arts. She has exhibited at the ASU Institute for Humanities Research, Arizona Opera, Center on Contemporary Art in Seattle, the Coconino Center for the Arts and most recently at Chartreuse Gallery. Her work has been included in numerous publications including Utne Reader, Luxe Interiors + Design, Creative Quarterly, and gate-fold album art design for ambient group, Pausal.
Enjoy the weekly Scottsdale ArtWalk this Thursday and explore Coe's work first hand when you stop by Royse Contemporary who will be hosting the Closing Reception for artist Charmagne Coe from 5:00-10:00pm. Royse Contemporary is located in the Marshall Square complex at 7077 E. Main Street, Suite 6, Scottsdale, AZ, more information at roysecontemporary.com. For more information about artist Charmagne Coe visit: CharmagneCoe.com.