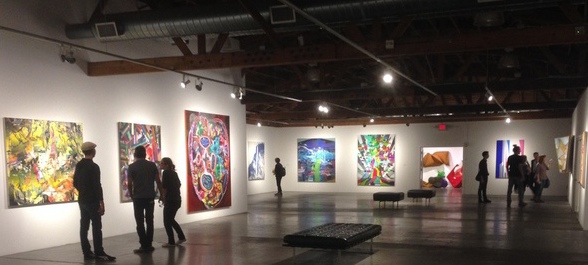 Abstraction in the Singular is an enthralling group exhibition featuring a survey of painters from the West Coast and Arizona curated by Dr. Grant Vetter.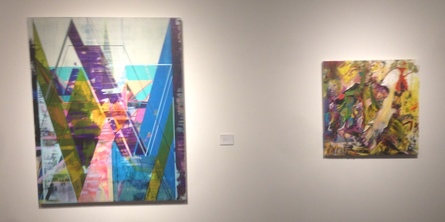 Dr. Vetter is a vital member of the arts community playing multiple roles as artist, writer and independent curator. This exhibition showcases a compelling selection of artwork that examines key issues in abstraction such as commodification, spirituality, and materiality. "The artists in this survey challenge how we think about non-objective imagery as an integral set of pictorial relations, asking us to engage with how the indexical quality of abstract art is intimately tied to a language of touch, tempo and transposition," states Vetter.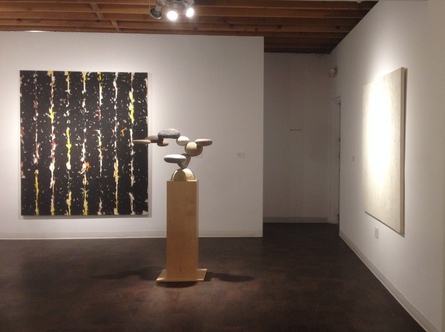 An intriguing group of artists have been selected by Vetter, which he feels has had an impact on how we think about the genre of abstract art. Artists featured in this show include: Jonathan Apgar, Bill Dambrova, Kent Familton, Rema Ghuloum, Rachel Goodwin, Audra Graziano, Layne Farmer, Helen Garber, Yvette Gellis, Jenny Hager, Dion Johnson, Michael Kindred Knight, Christopher Kuhn, Michelle Jane Lee, David Michael Lee, Joe Lloyd, Ian Pines, Mark Pomilio, Max Presneill, Alison Rash, Bryan Ricci, Travis Rice, Nano Rubio, David Spanbock, Samantha Thomas, and Chris Trueman.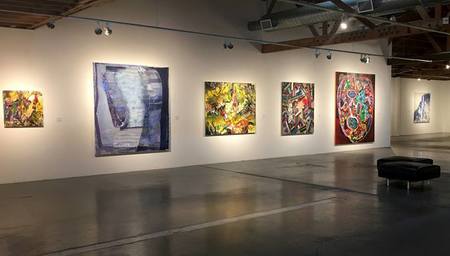 Gallery owner Bentley Calverley said she was pleased with the exhibition and felt that it coincided with the Gallery's mission and vision and happy to be working with Grant Vetter. When asked about the selection of work, Calverley said that she is more of a minimalist after so many years in the art world, preferring more subtle pieces such as Rema Ghuloum's "After Hours After Night After Light", whose diffused colors and soft lines create a sense of tranquility. Other highlights of the exhibition include Los Angeles based artist Tom Dunn used organic forms, gestural lines, and texture creating a raw and expressionistic oil work titled "Mesopotamia #30".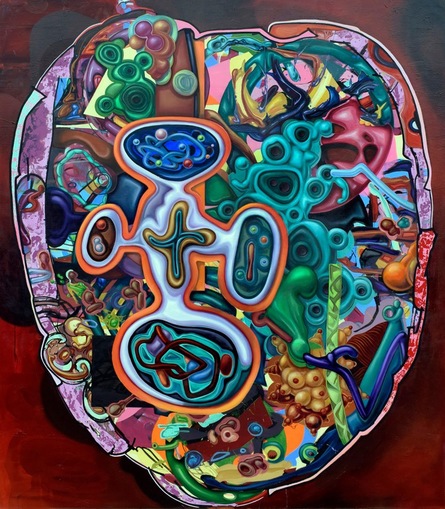 Arizona based artist Bill Dambrova's "BiOde" a stimulating and dynamic piece that features layering of biological imagery, expressive mark making and a vibrant color palette. "Dismantled" explores ideas of form and depth while fusing geometric shapes and dramatic lines that are intermixed with striking pops of neon color created by Arizona artist Travis Rice.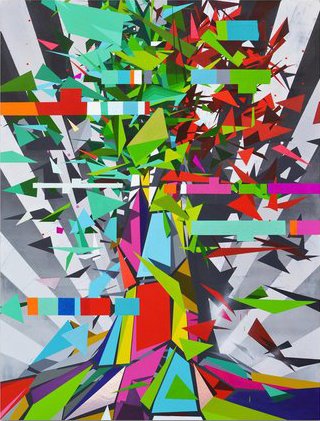 Abstraction in the Singular will be on display at Bentley Gallery through April 15, 2017. Vetter will also present a smaller version of the exhibition at his gallery the Fine Art Complex 1101 (FAC1101), which aims to "bring the very best in contemporary art to Arizona while supporting the growth and development of the art community in the greater Southwest region". FAC1101 is located at 1101 West University Dr. Unit #103, Tempe during March for Art Detour.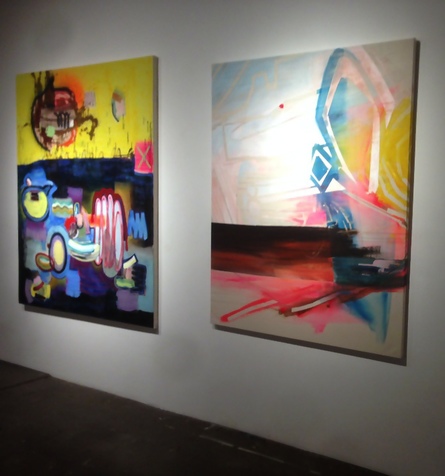 Bentley Gallery is located in the heart of the Warehouse District in downtown Phoenix and is owned and operated by Bentley Calverley. Bentley Gallery aims to "select works that are beautiful, that are exquisitely crafted, and that force us to change how we experience the spaces we share with the art." Bentley Gallery is located in the warehouse district in Downtown Phoenix at 215 E. Grant Street, open Tuesday through Saturday from 10:00am to 5:30pm. For more information about Bentley Gallery visit: bentleygallery.com/ and follow them on social media at @bentleygallery. *All images are copyright of the artists and Bentley gallery.