For Jessica Wachter, an acclaimed artist whose homebase is Bismarck, North Dakota, the Celebration of Fine Art in Scottsdale is a welcome reprieve from the harsh winters of the north - and an exciting new source of inspiration.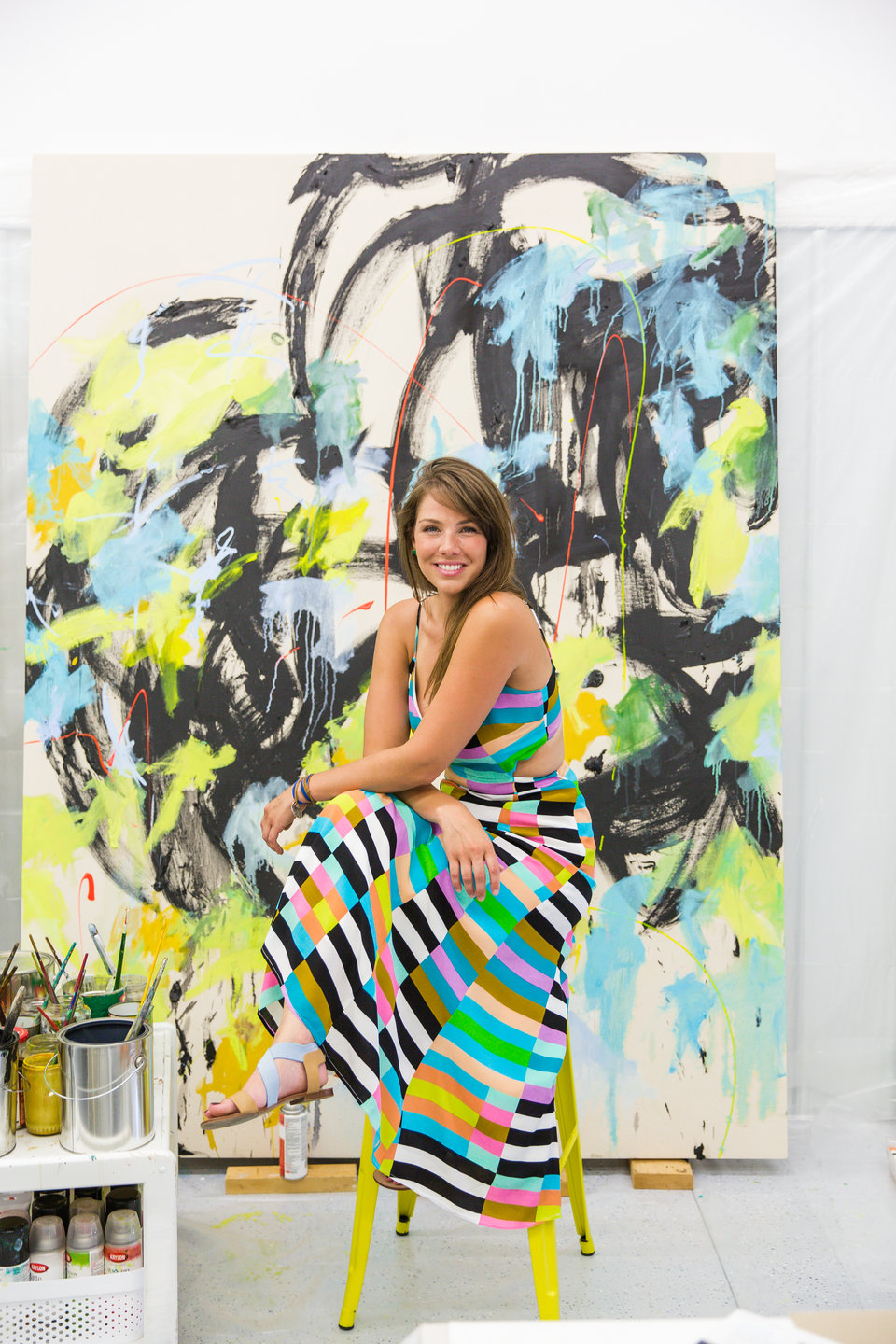 Meet artist Jessica Wachter, pictured above, and view her abstract artwork at the Celebration of Fine Art
The majority of the year, Wachter works from her studio painting, drawing and creating screenprints. Through color, texture and composition, she conveys the highs and lows people experience in life, sweeping from expressions of  joy and love to struggle and loss. The work is mostly abstract, leaving just enough mystery for the viewer to  draw their own connections.
"As much as my work is rooted in or delivered through abstract expressionist language, it is self-reflective and critical," Wachter said. "It always has a deeper content than what you see on the surface or what is shown, and this is constantly expanding."
In addition to large scale abstracts, she explores a variety of mediums, including landscapes and representational works.
"My work isn't about art, but life itself," Wachter said. "I can see art all around me and with that I analyze and formulate meaning."
Wachter finds beauty in mystery. She finds the essence of art and life to be similar - some things cannot be explained. But they can be felt.
"People find meaning in a painting," Wachter said. "They can't always explain it, but they can feel it. For me, that's life - something we can't always explain but we can always feel."
This is Wachter's first year taking part in the Celebration of Fine Art –– an experience she likens to walking into a large abstract piece of art. The sunsets, topography and energy of the desert have inspired her to use fresh colors and new compositions.
"This show truly embodies a beautiful energy that is uplifting to be a part of each day," she said. "For a first-time artist at the show, the very talented veteran artists have been so welcoming and are wonderful mentors."
Meet Wachter and the other 99 artists at the Celebration of Fine Art now through March 26th.  The show is open daily from 10 a.m. to 6 p.m. Tickets are $10 for adults and $8 for seniors and military members, while children under 12 are free. For show details and information on participating artists, visit www.celebrateart.com.