October showcases the striking work of four artists: Lawrence Armstrong, Margaret Carde, Dmitry Syrov, and Rafael Aquino. Offering an eclectic collection of work with diverse mediums and styles. Gallery Andrea is a staple of the Scottsdale art scene in Old Town Scottsdale, owned and operated by international artist Andrea de Kerpel and her daughter Andrea Zakrzewski.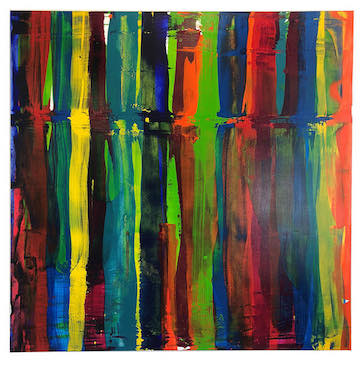 Lawrence Armstrong is an Abstract painter, formally trained as architect, receiving his Bachelor of Architecture degree from Kent State University. His work, both in Art and Architecture, is an ongoing exploration of the concept of Layers. I have always been aware of and fascinated by Layers in the Natural and Built Environment. I draw inspiration from compositions in nature and the built environment. Armstrong says, "I am intrigued by the natural tension between opposing forces along the following themes: Chaos/Order, Free Form/Precision, Random/Planned, Solid/Void, I have studied and created art all of my life."
Margaret Carde creates Impressionistic Landscapes influenced by color and light. Her paintings are not reproductions of a physical place, although she often begins with a photograph, but somewhere within the paintings process leaves it behind. Composition, light, color evolve along with the painting."The deeper I go the more the paintings reveals to me that sacred place, the moment when my inwards reality is perfectly reflected in the external image," states Carde when discussing her work.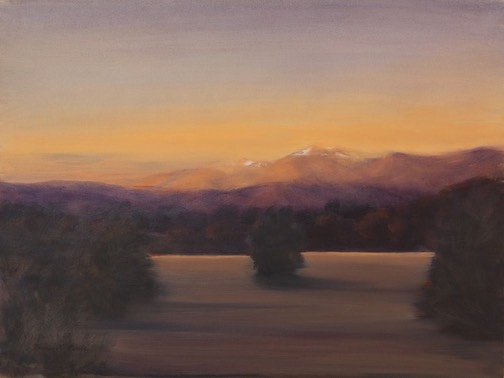 Dmitry Syrov is a Russian Impressionist who practices artistic freedom, and he is a talented successor of the Southern Russian school of colorist painting. In addition, not only can the influence of French postimpressionism be traced from his original style, but so can the influence of the German school of abstract expressionism. When asked about his work Syrov states: "Painting, like any other form of art, is the language of feelings and emotions that our soul speaks in."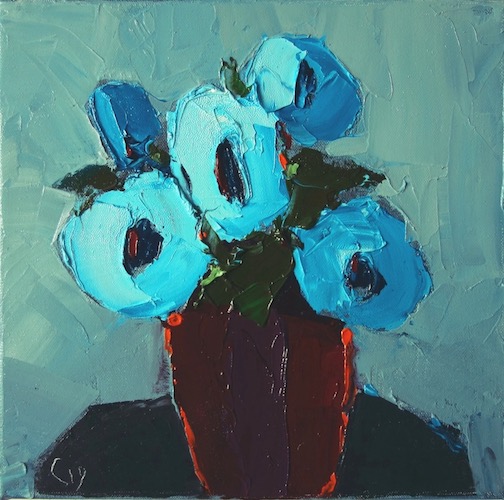 Mexican Artist Rafael Aquino was born and raised in Oaxaca, Mexico where he studied Art at the Institute of Bellas Artes with famed artist Rufino Tamayo. Aquino work is inspired by the artistic and social work of his colleagues and friends Alejandro Santiago, Santiago Hernandez, and Rodolfo Nieto and his studies abroad. Through the use of resins, stucco, natural leaves and red earth (among many others), the artist redefines shapes and senses, creating pieces of art in continuous construction, which are nourished by their natural organism to transform the colors and with them, the impact on the viewer.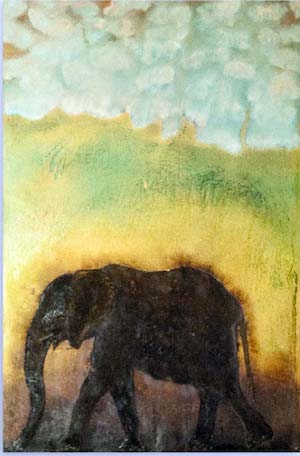 In addition to these wonderful featured artists Gallery Andrea showcases the work of gallery namesakes, as Andrea de Kerpely-Zak and her daughter and gallery partner, Andrea Zakrzewski. Andrea de Kerpely-Zak is known for her colorful and delicate impressionist "Healing Flowers" that symbolize freedom and healing, which she has been creating for over 35 years.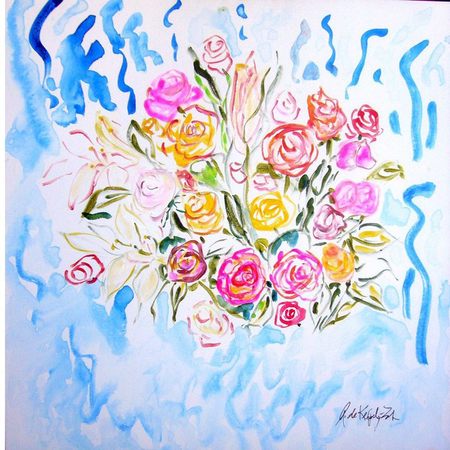 While Andrea Zakrzewski paints akin to her mother utilizing a palette knife reflecting a loose impressionistic style. She is also the fashion designer of Artsyandreaz Floral Fashion, where she is creating custom designed floral wearable art available at the gallery and online at Andreazfloralfashion.com.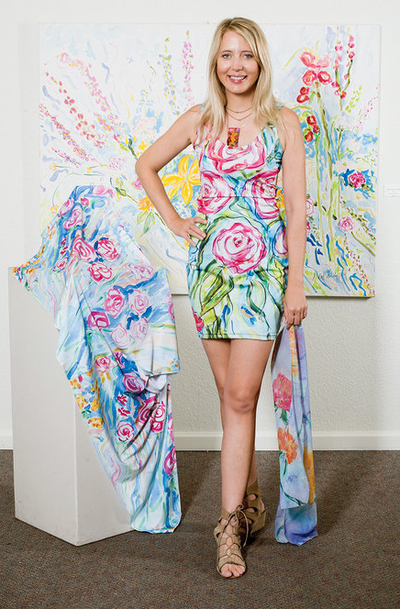 These wonderful artists and current exhibition will be on display through October 31, 2019. Visit Gallery Andrea and experience their incredible artwork firsthand and meet this delightful and dynamic mother-daughter duo! The gallery is located at 7019 E. Main Street, Scottsdale open daily from 11am to 5pm, Thursday 7pm to 9pm, closed only on Sunday. For more information about this exhibition or Gallery Andrea visit http://artandrea.com/. * All images are courtesy and copyright of Gallery Andrea.