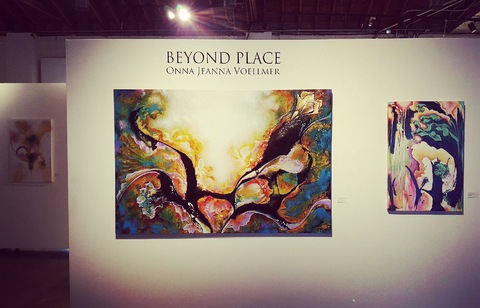 Meet local artist Onna Jeanna Voellmer who is based out of Tucson creating mesmerizing mixed media paintings inspired by her love of nature and the Sonoran desert.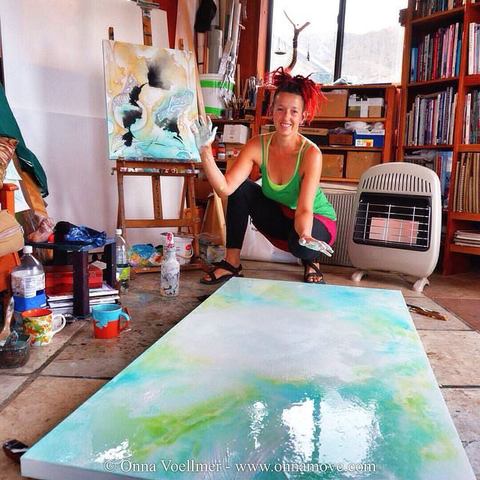 Discovering art at a young age, her mother was an artist who encouraged Voellmer to create and explore art something she still avidly does today, experimented with a variety of media over the years. Her artwork gives viewers the opportunity to experience the Sonoran Desert through the artist's eyes capturing the energy, colors, and vibrancy that is Arizona. When asked about the focus of her artwork Voellmer said, "Colors and textures are important elements, but I think it is the physical experience of being in nature that brings the movement and flow to my work and makes it unique."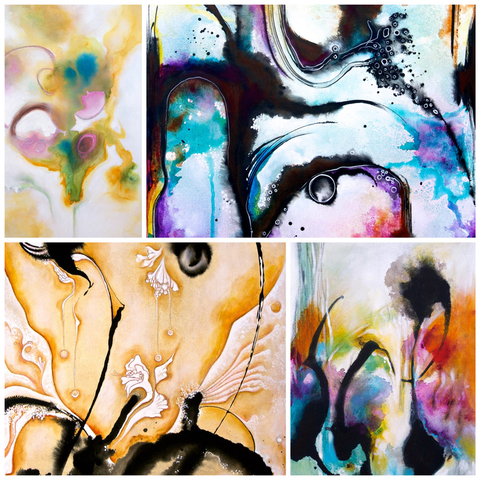 Preferring to work on large-scale canvases she utilizes acrylic paint, graphite, colored pencils, India ink producing paintings through an organic and natural process capturing the simplicity and beauty of nature. The Sonoran Desert is where Voellmer calls home and where she creates all of her artwork serving as a vital source of inspiration, commenting "There is a flow to nature that you can feel if you let go that It is like dancing, where in that moment you lose yourself and the music takes over", says Voellmer.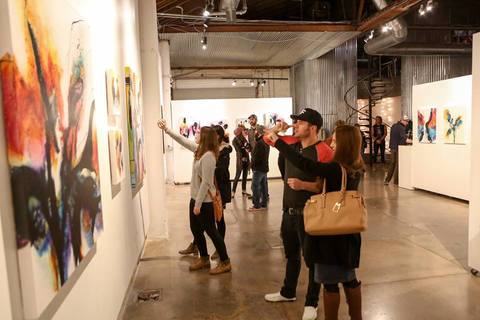 Voellmer grew up in the Pacific Northwest and was traditionally trained in the arts receiving her Bachelors in Fine Arts in Sculpture and Painting in 2000 from Pacific Lutheran University in Parkland, WA, focusing on organic and figurative forms in multiple media. She also holds a Bachelors Degree in Geography and a Masters of Science Degree in Soil and Water Science.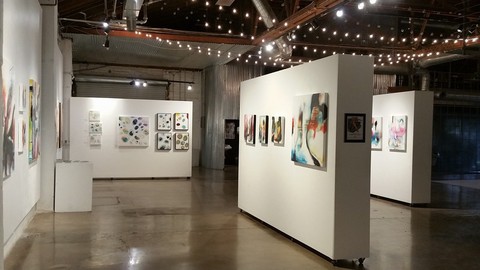 She recently concluded her solo exhibition "Beyond Place" exhibiting 34 mixed media paintings in Shade Gallery at the monOrchid, receiving rave reviews from the community. She has exhibited her artwork nationally and her work is collected across the globe. She has been featured in both local and national publications most recently in the Arizona Republic and Phoenix New Times.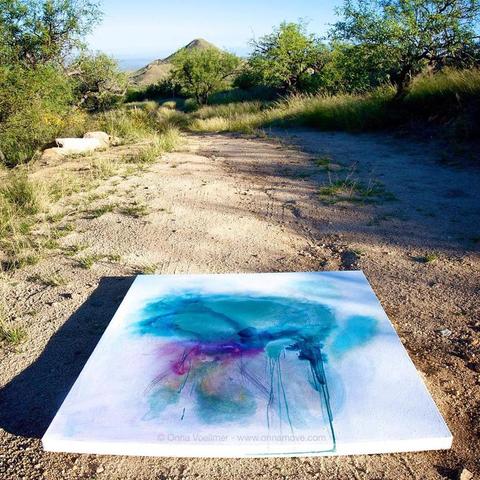 Currently busy in her studio preparing for future shows you can find out more about Voellmer at onnamove.com, where you can view galleries of my work, online store, blog and much more. Be sure to follow her on Instagram at @onnamove. *Images courtesy and copyright of artist Onna Voellmer, Nicole Royse and Christopher OShana.