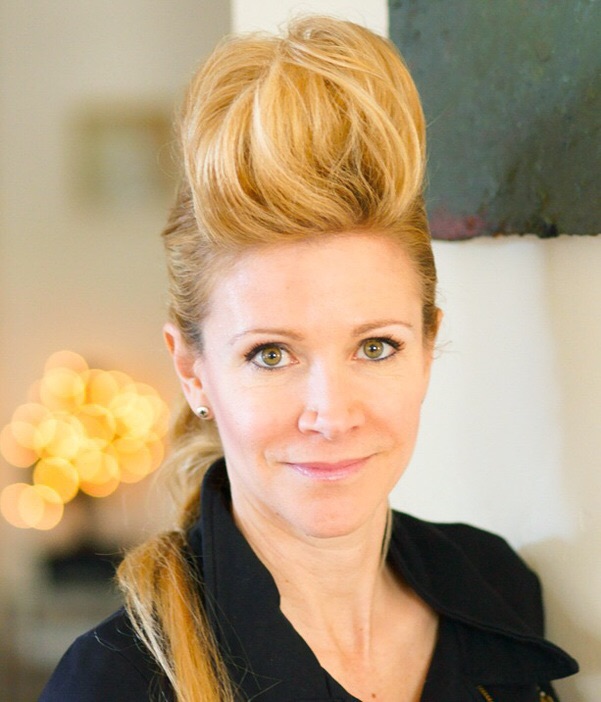 Meet local artist Denise Yaghmourian, a multimedia artist who dazzles in mixed media working in fibers, found objects, performance and installation.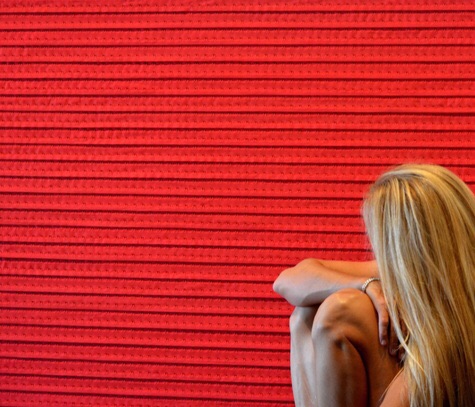 Her artwork utilizes bold colors, textures and there is a obvious interest in pattern found in various elements of her work. When asked about this Yaghmourian states, "I seek to merge naturally occurring and found pattern with my own pattern creation, thereby establishing a collaboration with the selected medium." Recently she has been creating fascinating performance art pieces that are witty and captivating audiences at events like Artelphx with her collaborative performance Typing Pool and Sex: A Woman's Perspective with her work I Love My Bicycle Face at Frontal Lobe Gallery.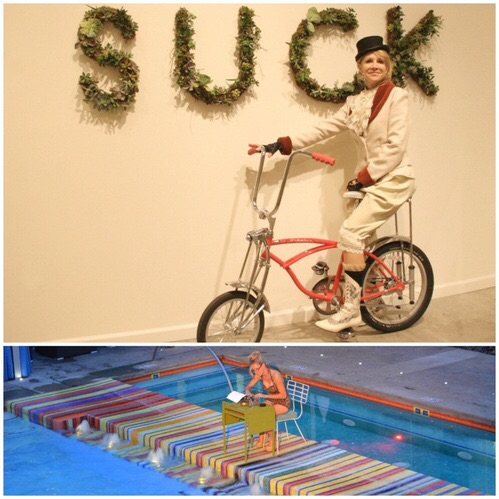 Yaghmourian can be found working in her studio located in downtown Phoenix on Grand Avenue. Preferring to create her work in series, which she has been developing through the years such as with her fiber cube series and her beautiful figure series. "I am inspired by experimentation and creation involving the use of materials which are new to me and to my development as an artist and it is for this reason that I create my work from a variety of sources and materials."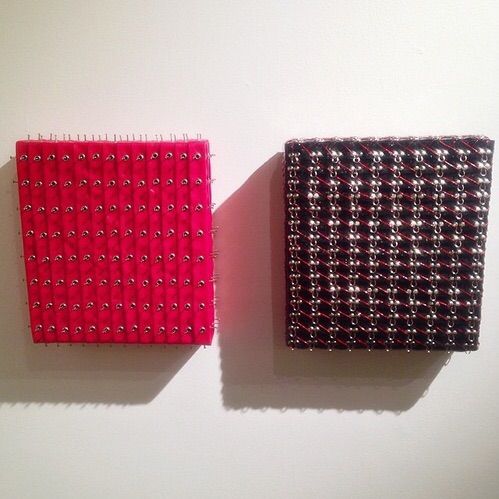 Yaghmourian was traditionally trained receiving her Bachelors of Fine Arts from Arizona State University. She has also been a recipient of a Contemporary Forum Artist Grant and has participated in public art projects most recently with Scottsdale Public Arts INFLUX Program. She has exhibited her work extensively both in solo and group exhibitions throughout the country and her artwork can be found in many public and private collections throughout the world, in addition to being featured in numerous publications including ARTNews, Visual Art Source, Artsy, Phoenix New Times, ASU State Press, Downtown Devil, the Arizona Republic And many more!
She was recently featured in the stunning group exhibition Feminisim Today at the monOrchid which received amazing reviews and much press, highlighting 13 local female artists and their views on this important subject. Yaghmourian currently has work on view throughout downtown Phoenix a multiple locations including Bentley Gallery in a wonderful sculpture exhibition titled 'Minimally Speaking". She also has work at Udinotti Museum of Figurative Art for the 2nd Juried Exhibition and at Practical Art.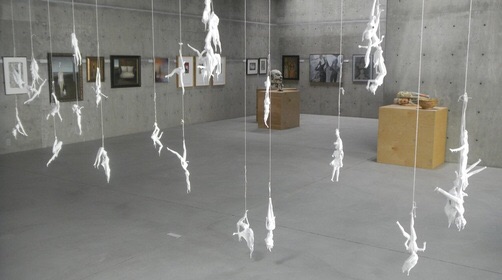 Next up for Yaghmourian is her upcoming May exhibition 'Fragile Life"at Modified Arts (in partnership with phICA) with artist Eddie Shea "Krivanek ", which opens on Third Friday, May 15, 2015. Also if you travel to France, be sure to visit Bogena Galerie in St. Paul de Vence where she exhibits her fiber cubes and figures. Want to learn more about Denise Yaghmourian and her artwork, simply visit www.deniseyaghmourian.com.