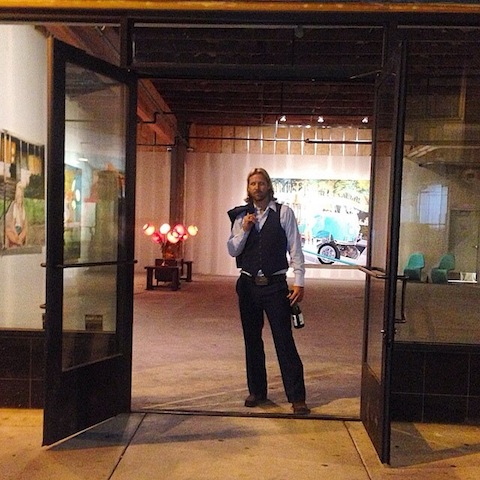 Meet Randy Slack, a talented local artist, collector, surfer who creates alluring paintings that echo his love of pop culture, surfing, and Arizona!
He tends to favor a bright color palette, a layering of imagery, realism, and subtle references to art history. A proclaimed self-taught artist, Slack has been creating stunning artwork since the 90's exhibiting his artwork extensively around the country and his work is included in many private collections. Although as of late, he is best known around Phoenix for his large-scale group exhibition "Chaos Theory" which he hosts and curates, highlighting Arizona artists every October for the last 15 years at Legend City Studios where he has his own studio.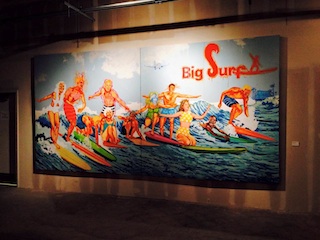 This past First Friday, Slack put on a wonderful one-night show "Randy Slack Retrospective, From the Luhrs Basement + Beyond". This exhibition was a true pop-up gallery, located inside the Luhrs Arcade portion of Luhrs City Center in downtown Phoenix where Slack exhibited a range of work spanning from the late 90's through present, with 25 paintings in total. Slack loved the energy of the old industrial building, but it did require some work to get it ready for the big event, which included cleaning, installing tract lighting, furniture and artwork.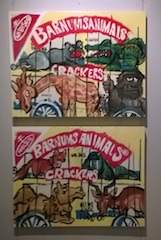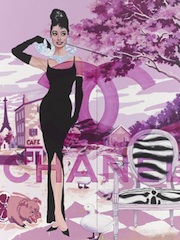 As a young child Slack would accompany his father to work, which included the Luhrs and in the early 90's Slack returned to the Luhrs where he began his career as a self-taught artist in a tiny basement studio. He was also able to salvage a mural he had created back in the day titled "Patriots Park" from the old building before it was knocked down.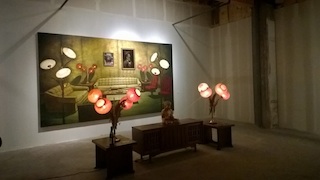 A few highlights from Slack's retrospective included an art installation Slack previously displayed at ASU titled "Light Without Giving Off Light", recreating of his grandparents living room, complete with furniture and Dean Martin playing on the record player that he keeps at this studio. Slack's latest painting "California Jamboree, 1985" is an eye catching piece depicting a vintage Volkswagen van, an attractive bikini clad woman that's surrounded by Disney animals.
Next up for Slack is a solo exhibition tentatively set for March 2015 in Culver City, CA at a new gallery, more information to come soon! To see more artwork from Randy Slack visit him on Facebook and Instagram! Images courtesy of the artist.