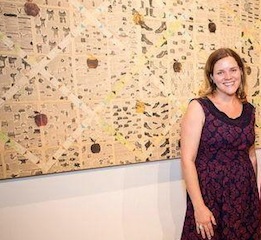 Lara Plecas is a local artist creating stunning paintings and mixed media artworks in downtown Phoenix, where she has been a fixture in the art scene for last several years.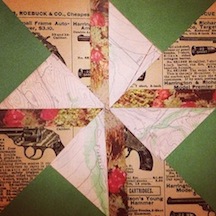 She is self-taught artist who discovered her passion for art while in college where she took several art history and drawing classes while receiving her degree in dance and exercise science. She is a former member of the Eye Lounge Artist Collective in Phoenix where she participated in several group exhibitions and a few solo exhibitions in addition to the Mesa Arts Center, and Modified Arts Gallery. Also Plecas was recently included in the Phoenix New Times "100 Creative Forces in Phoenix" list.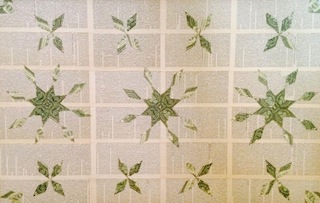 For the last year she has been busy in her studio creating a new body of work titled "Old Stories". Plecas said "I explore the connection between human emotion and our environment, specifically focusing on the feelings and memories that are connected with these experiences". Plecas's debuted this new series in a solo exhibition in Shade Gallery at the monOrchid receiving rave reviews from critics, artists, and patrons.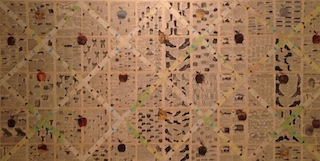 The artwork featured paper and encaustic incorporating old currency, maps, and miscellaneous paper that had been cut and transformed into intricate quilting patterns. These captivating mixed media works were accompanied by brief stories that had been passed down through the artist's family over the generations. Her artwork focuses on beautiful imagery and simple patterns utilizing multiple mediums in creation process resulting in truly captivating pieces in addition to interesting artist's stories that accompany the work.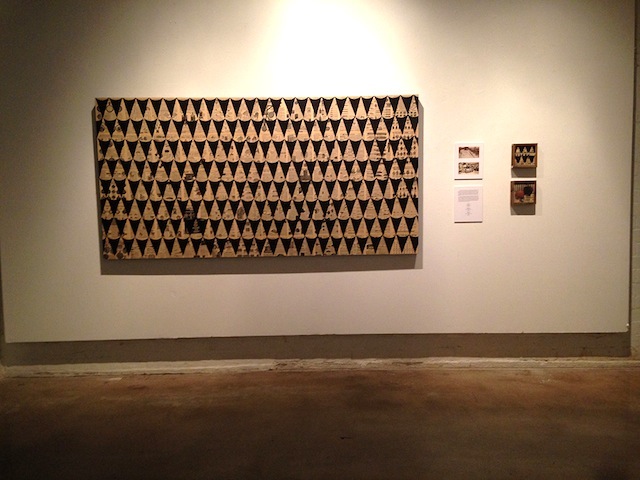 Some of her most favorite work from the new series includes "Pinwheel" and "The American Frontier" which highlights a muted color palette, striking shapes not to mention the brilliant ads from newspapers, maps, and the quintessential quilting patterns. Want to learn more about artist Lara Plecas and her beautiful artwork visit her website http://www.larakupcikevicius.blogspot.com/.
*Images courtesy of artist.