Page 1 of 5
Tucson is home to a multitude of delectable restaurants featuring friendly service, delicious eats, and choice beverages. For wine lovers, a grand wine list can be a key attraction to a restaurant. Here are some Tucson restaurants whose wine menu is as great as the actual menu.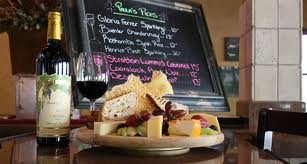 Armitage Wine Lounge and Café
Armitage Wine Lounge and Café is a restaurant and wine bar located in the beautiful grounds of La Encantada. With luxurious lounge areas, indoor and outdoor options, friendly service, and an abundance of fine wines, Armitage is a great place to socialize with friends and grab a meal.
www.armitagewine.com.