Page 4 of 4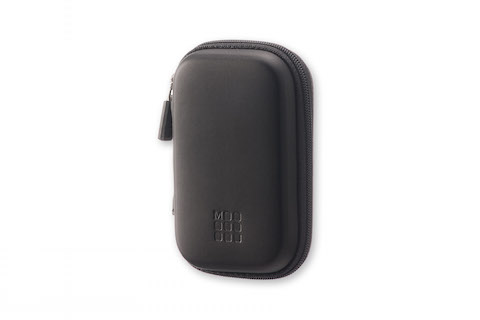 Moleskine Journey Hard Pouch
With kids running around in the woods, you are sure to worry about phones and other small devices getting lost, broken or stolen. This small, protective pouch is perfect for the digital accessories that we just can't seem to live without. Carry it in your overnight bag or throw on the removable straps for hiking, biking or that must-get family selfie. Worried about water? It's also water resistant and has a net pocket to ensure maximum protection. Click here to get your own pouch; multiple color options are available.
Moleskin Medium Backpack
A backpack is a staple camping accessory. This urban, lightweight backpack has room for all your travel must-haves. A zippered front-pocket can store your important items, while a breathable air-mesh back gives you maximum comfort while hiking, walking or biking. The Nomad Backpack Collection offers dark colors to give you the chic, modern look which is great for on-the-go. Trying to look chic on your upcoming hiking date? This backpack is a must.
Lightweight Sleeping Pad
Did you get talked into a camping trip that you may or may not have been up for? At least be comfortable while you brave the wilderness for a night. This lightweight inflatable sleeping-pad is perfect for ensuring you get the best possible ZZZZs. It has the comfort of an air mattress with no plug or compressor needed. Just a few breaths to inflate and this sleeping pad will maintain your warmth and help you stay centered on the pad all night long. Farewell to rolling on the uneven dirt in the tent. To purchase your sleeping pad, click here.